The weather is turning cold but since today is bright and sunny, we decided that we should go out shopping.
I recently bought a cream coat for Laetitia and it was a good time to put it on her today. One thing I realised recently is that she is starting to enjoy being dressed in pretty clothes. She would look at the mirror and point to herself and say "pretty"! Or, she would pick out some clothes and tell me that they are pretty. And she is also beginning to enjoy wearing hats. I totally have a girlie girl on my hands.
And so, apparently she approves of the clothes I put on her today. After dressing her, just before we stepped out, she was looking at herself in the mirror approvingly and calling herself "pretty"! It was funny when she started to give her reflection a couple of kisses.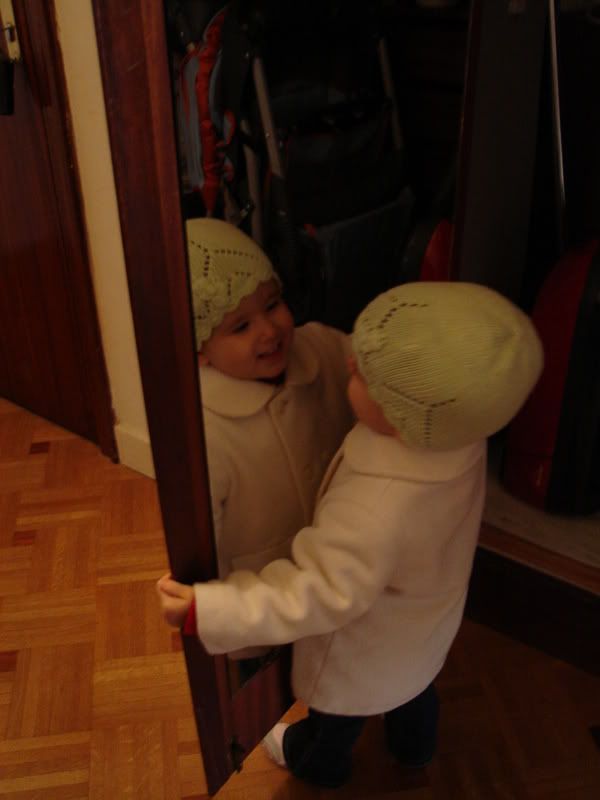 And this is taken just outside our apartment.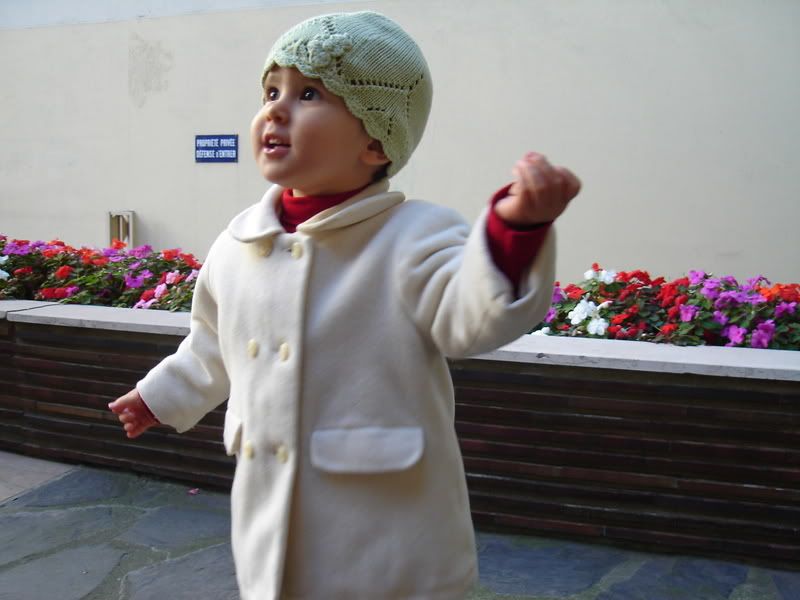 And here is just a couple more photos of the past week.
Enjoying her biscuit while watching Maurice Sendak's "Little Bear" DVD.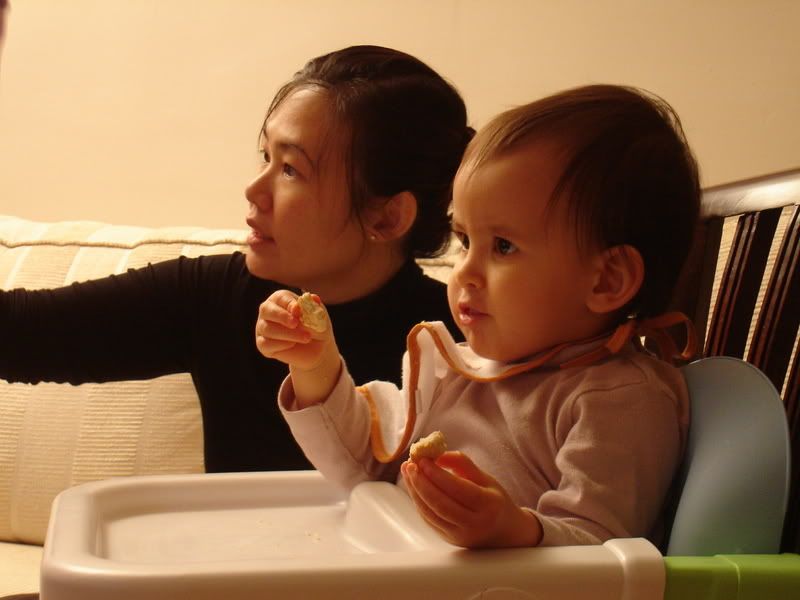 We're making sure she helps out with the chores at home. :p