There has been a lack of photos updated recently and I finally managed to capture a couple of pictures over the weekend.
It's getting cold in Paris with the temperature dropping to less than 20 degrees. We had to make sure that she is warmly dressed when we step out of the house. This was Laetitia walking along the street of Paris.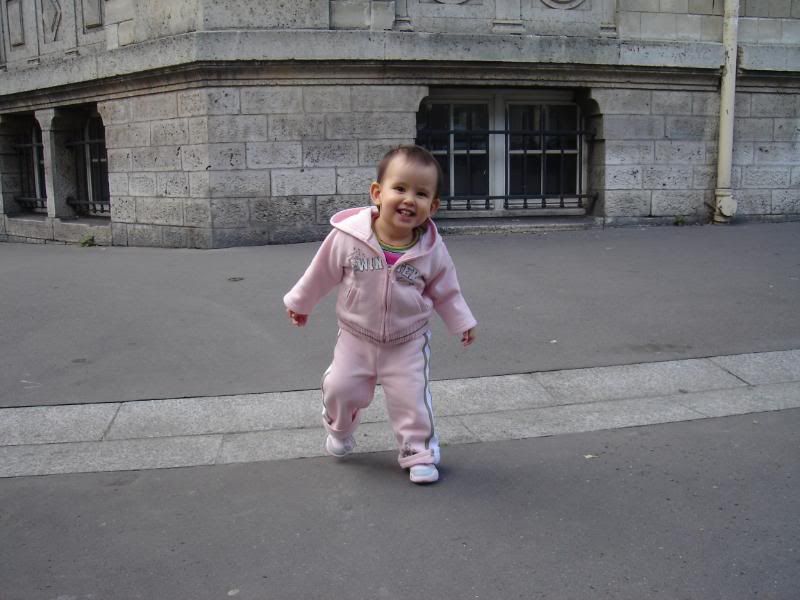 During one of her favourite activity time, reading. She is seen here enjoying
Dr. Seuss's ABC: An Amazing Alphabet Book!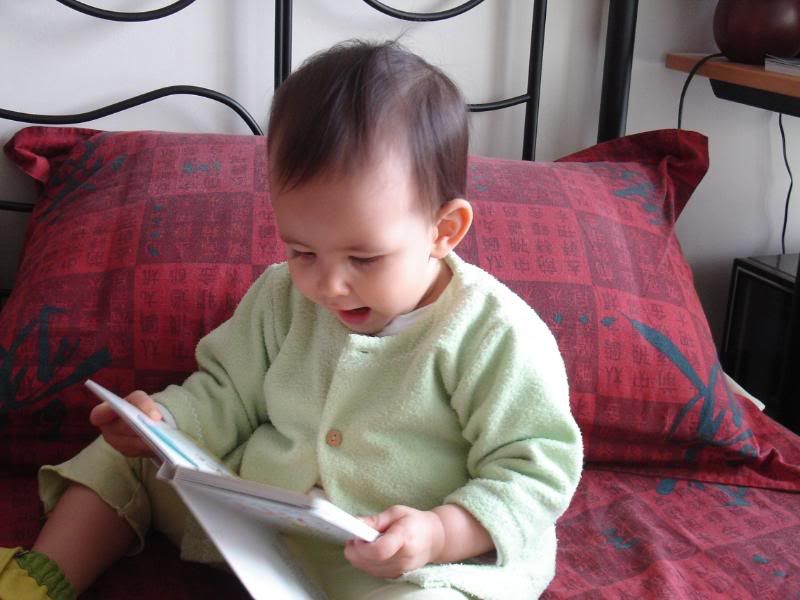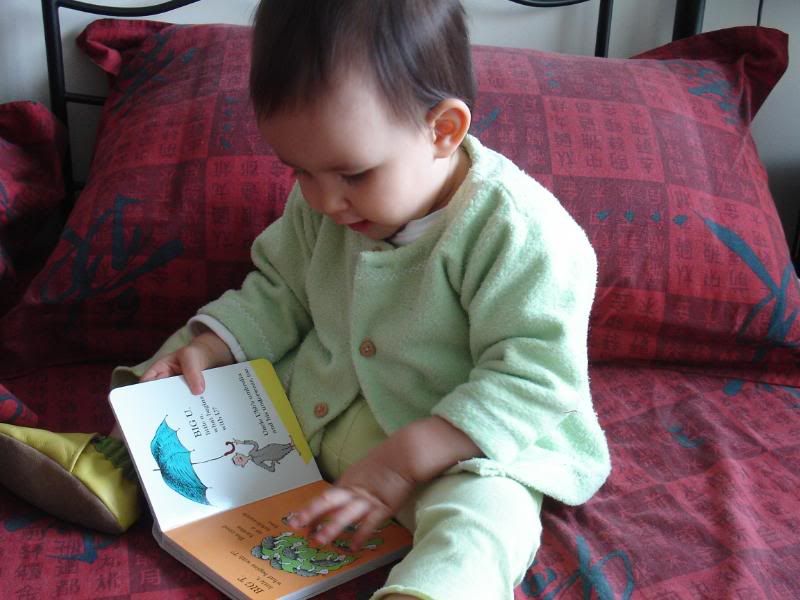 And playing dress up with my summer hat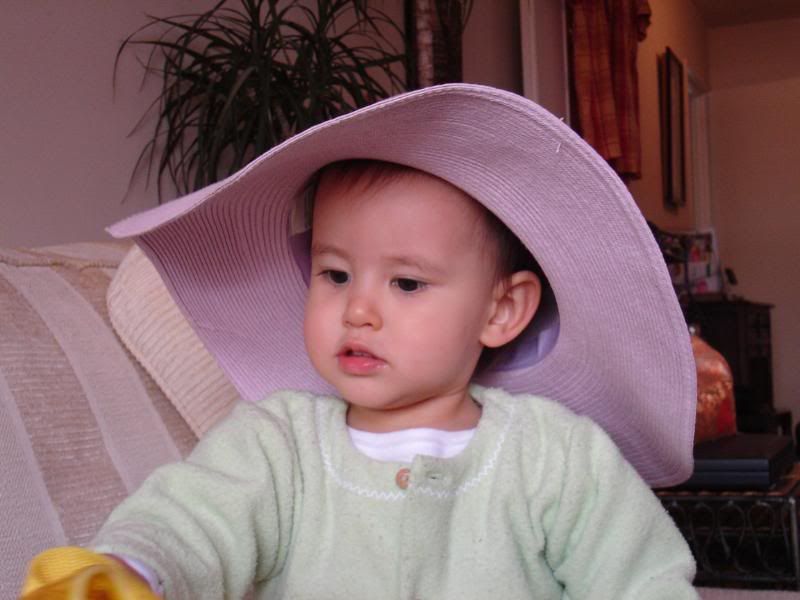 And finally a pic with her mummy. Please pardon the slightly runny nose of my little chou.