Oh, I miss her so much I nearly cried when she told me "I love you, Mummy" over the phone today. This is the longest she has been away from me (11 days and counting). She'll be back in Paris with her papa (who left today) this coming Saturday.
Look at how much my little bean has grown.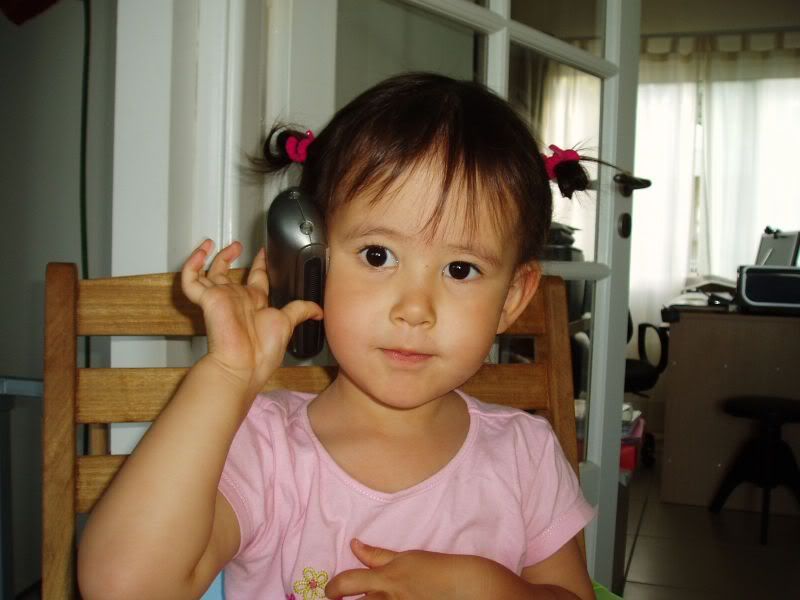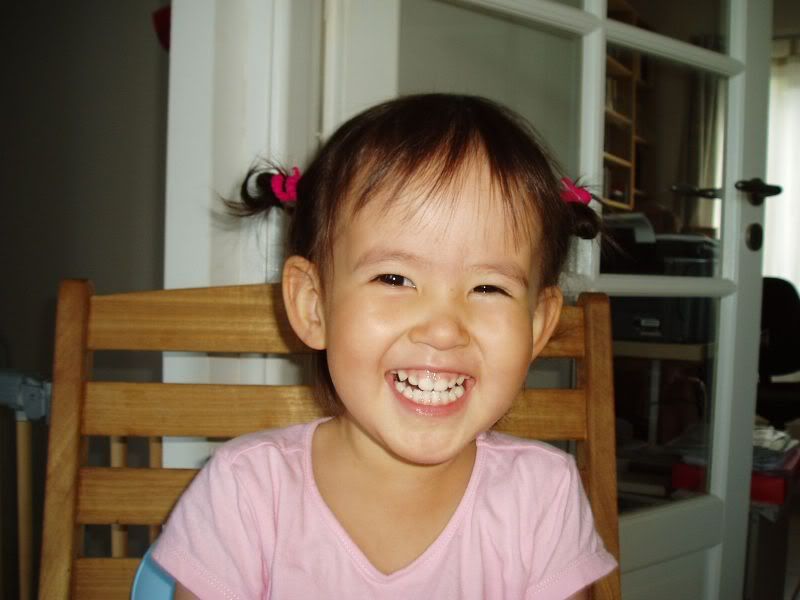 And doesn't she look more and more like me as she grows?