Laetitia took her first trip out of France! We left Paris on Aug 28th for a short 3 day trip to Brussels. We took Thalys, the fast speed train, from Gard du Nord to Brussels Gard du Midi. It took only about an hour and 30 minutes to get there. Impressive.

Brussels was cold and rainy. Not exactly the perfect weather but we did managed to get some sun shine on and off.

Here are some photos from our trip.

Papa and Little Lae Lae on Grand Place
Papa and Little Lae Lae infront of Grand Place (miniature in Mini Europe)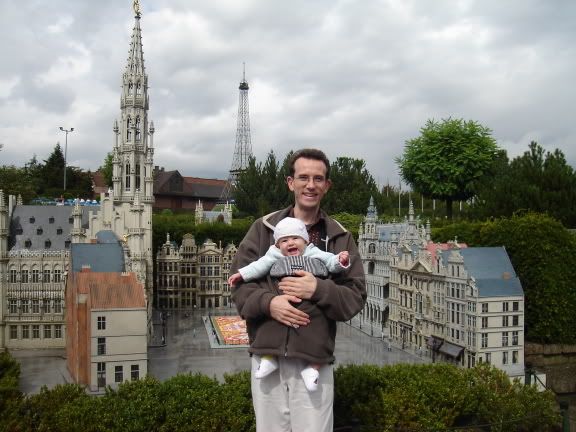 Cheeky butt butt giving a big smile inspite of the rain. No day is gloomy when we get a smile like this.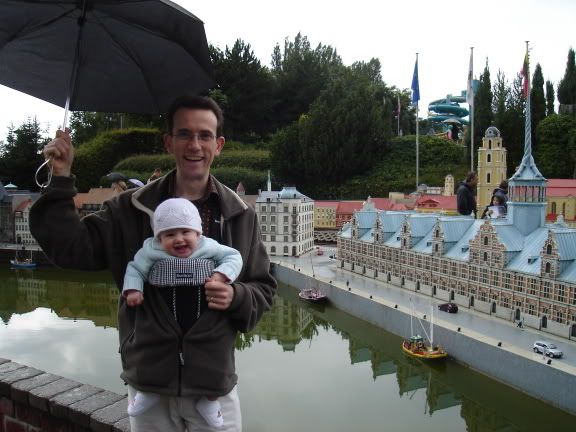 Greedy mummy with her belgium waffles topped with banana and chocolate sauce. Delicious!