We visited my inlaws in
Carqueiranne
over the last 5 days. It was a wonderful getaway from Paris and delightful time spent with Papou and Mamou (that's how Laetitia will call her paternal grandparents). Laetitia got to spend some valuable and fun time with her grandparents and cousin (Alex). Etienne and I also got to spend some precious time together.
This is Laetitia and her papa on the train. Her papa was being silly pretending to "eat" her little toes. So sweet. :-)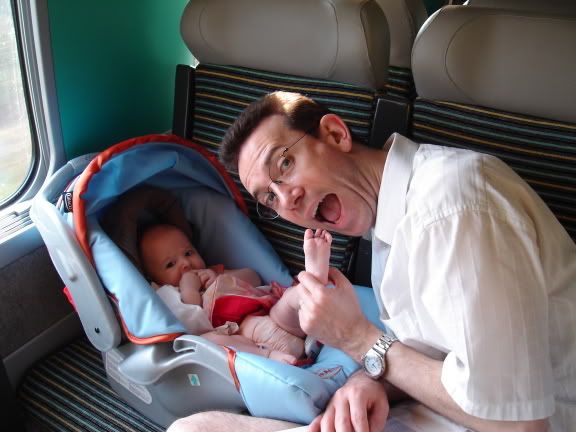 And this is Laetitia and me on the train.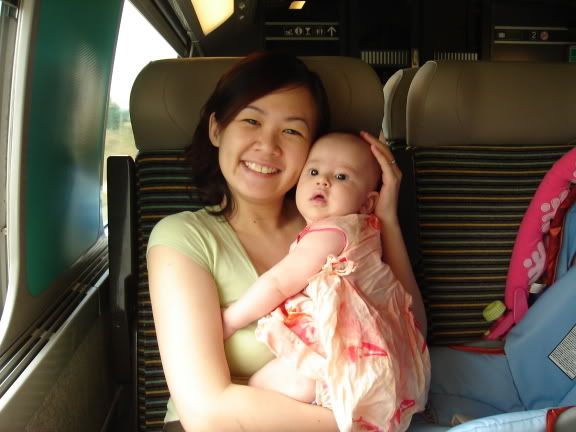 Laetitia and Mamou on the balcony overlooking the Mediterranean sea.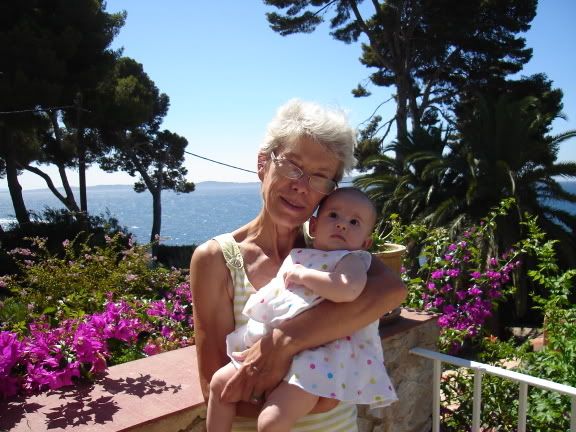 Laetitia and Mamou inside the house.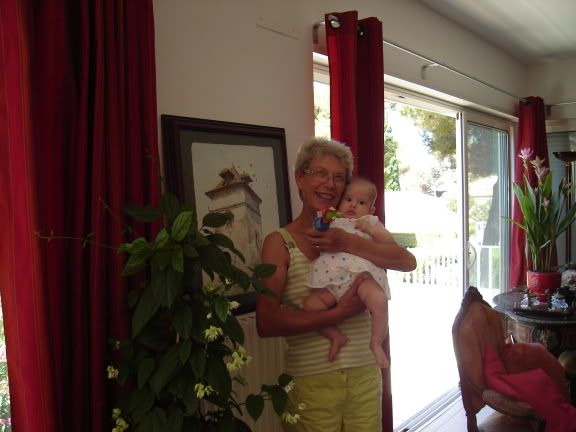 Laetitia with both Papou and Mamou. (We had our dinners, and sometimes our lunches too, right here in the balcony overlooking the sea every night. It was truly amazing.)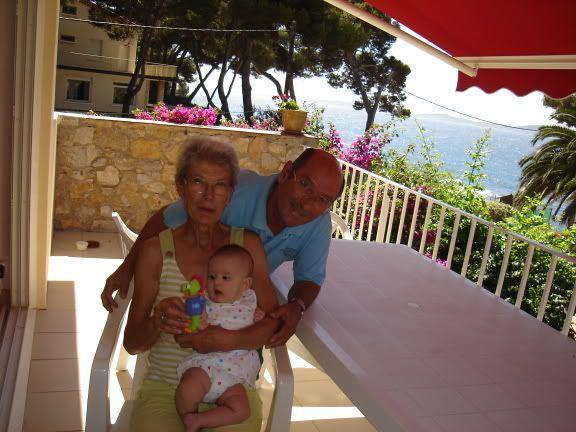 We'll be back over Christmas!
PS: I almost forgot about Laetitia's first dip in the sea! Oh, she didn't like it too much. The water was too cold for her and she cried when her papa tried to put her in a couple of times. Oh well, hopefully she will be more accepting when we take our trip in Singapore in October. I'm sure the water will be much warmer though.