Here's my little bundle of joy laughing and playing with her saliva.
And here are some picture to show my cheerful little girl. She usually greets me with BIG smiles like these when I go to her once she wakes up.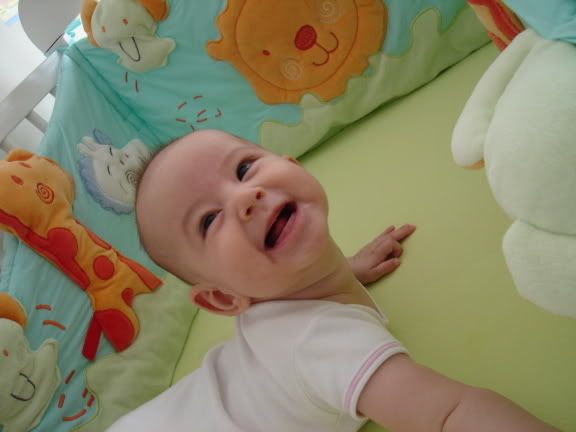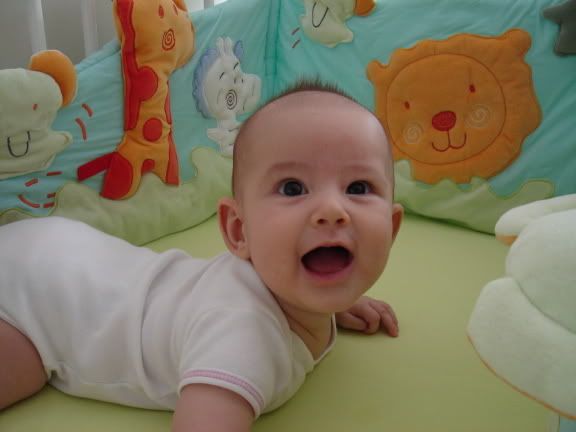 And as of yesterday, she has learnt to turn herself back from belly to back. Bravo Laetitia! Though I have yet to see it myself as the three or four times she did it, I was not by her side. I only saw the after effects (e.g. I left her on her belly and came back to find her on her back).