The weather is slowly getting cold and it's time to put on more clothes for Lae. She looks so cute in winter wear.
These pictures are not very well taken but the model is cute. :p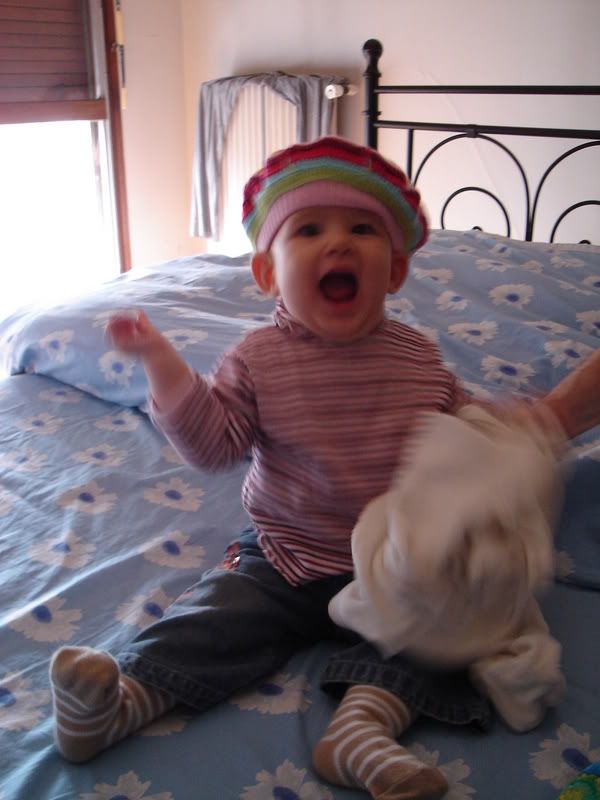 Getting all ready to go to the garderie (daycare). She is doing very well at the garderie now. It was a little tough on the first few days. She cried the moment I stepped out of the room. Now, she is able to stay there by herself for more than an hour without becoming upset. Today I will try leaving her for 2 hours. The aim is to finally be able to leave her there for half a day (about 6 hours).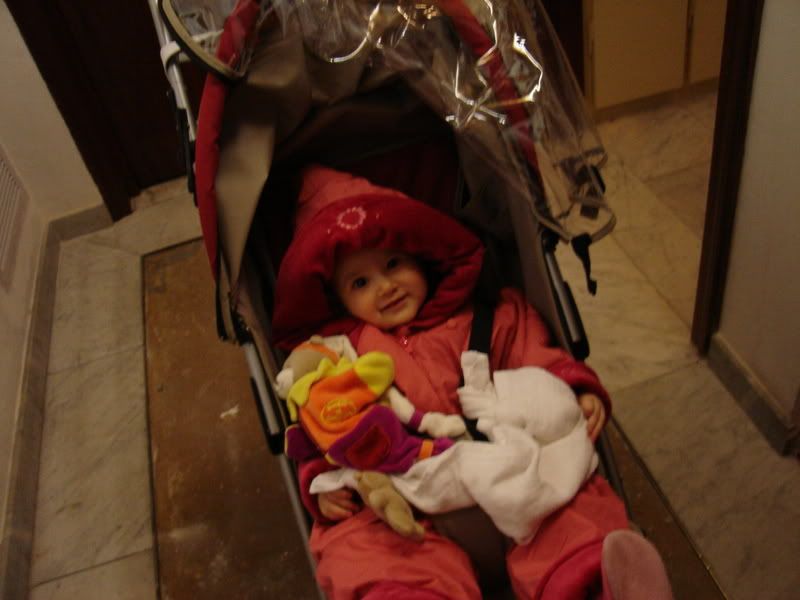 The above photo was taken right outside our door. It looks like a mess now as they are doing renovations to the common areas.