So, it seems to be that Laetitia is suddenly picking up skills faster and faster.
For the last couple of days, she has been trying to hold more than one item in her hand at the same time and when she does succeed, she is absolutely delighted. Here's a pic of her finally managing to hold 2 stacking cups in her hands while I was feeding her and how gleeful she looked.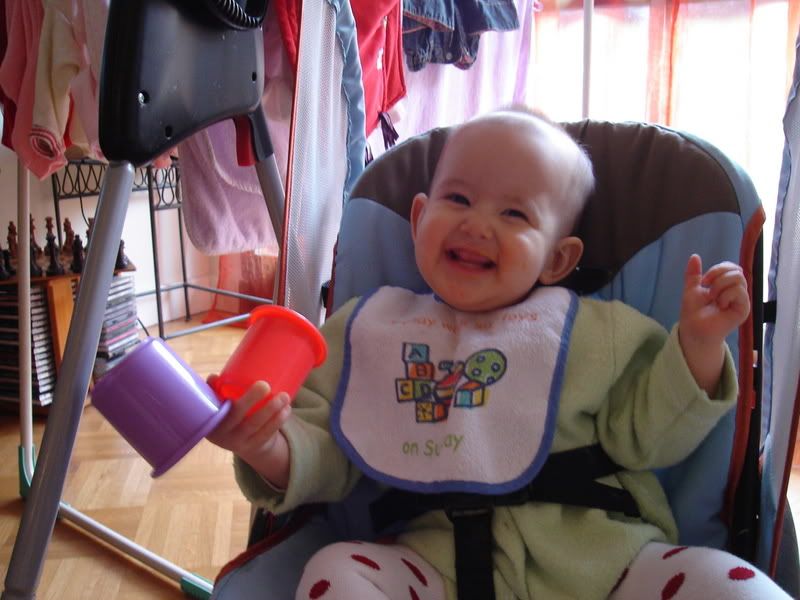 And here's papa and baby acting silly. These two are so in love with each other. Frankly, sometimes I think she loves her papa more. She would call out "Papa" with such love in her voice when he comes home but I have to beg and beg for her to call me "mammmm" or "ma ma" and she would not relent. sigh....