Laetitia has been spending some time playing with lego bricks. My sister's kids have both the normal size lego and the bigger sized for smaller children. Her cousins who love lego have been building interesting things for her. So far, they have built three different chairs for her to sit on and many other interesting buildings and towers.
Her papa has joined in the fun in playing with the lego too.
Here's a sample of the lego creations.
The chair that her cousin Benjamin built for her. I didn't manage to take a picture of the other chair that Natasha built for her.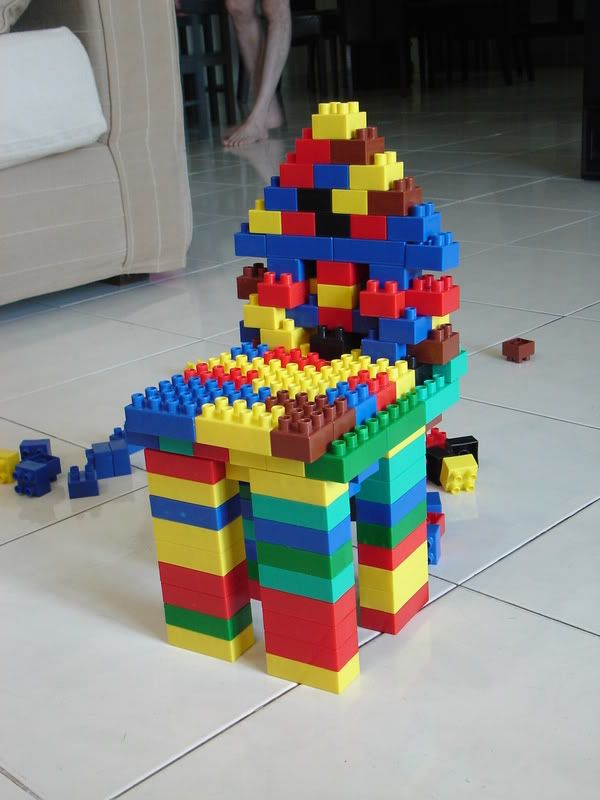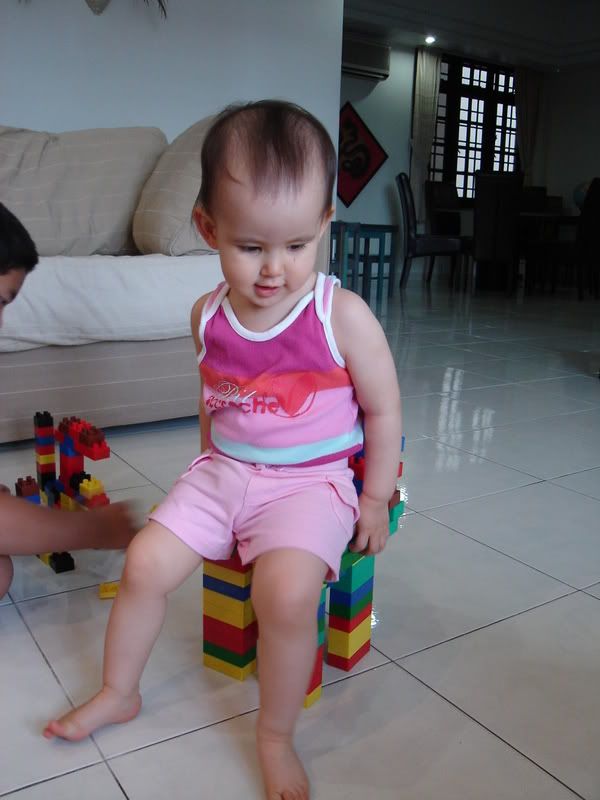 Laetitia playing with the "Incredibles" like robot that her papa and her cousins built together.