We bought a CD of some of the photos that the staff in the garderie (daycare) took of Laetitia and thought it will be nice to share some here.
Here's my darling looking oh so grown up.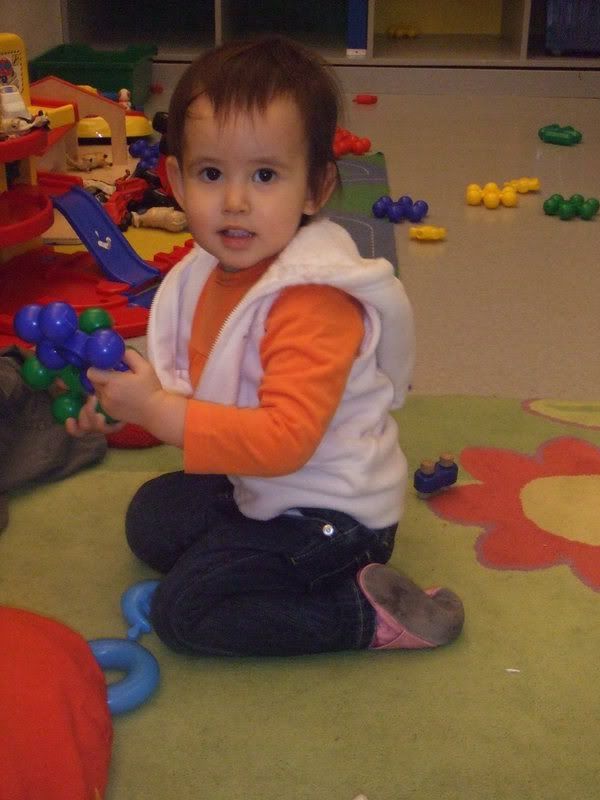 Drinking during tea break time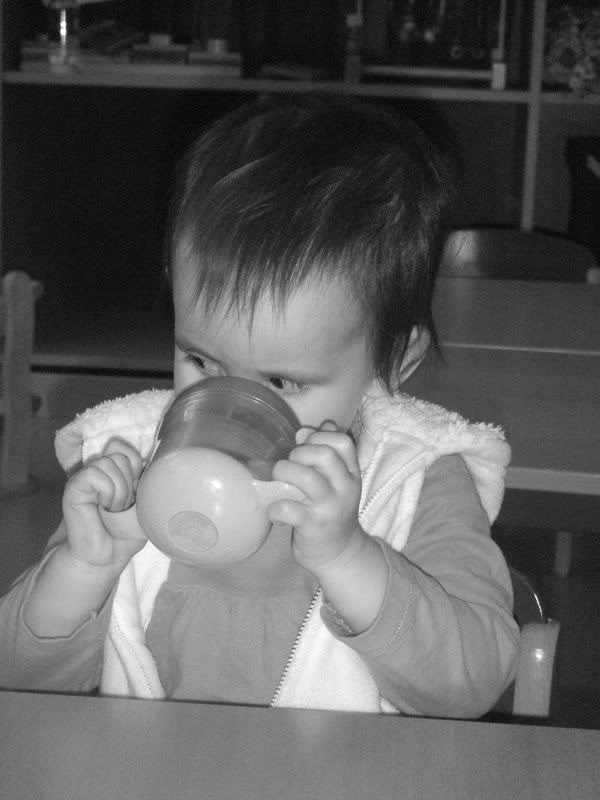 Concentrating while working on her next masterpiece. I have to say she really enjoys drawing.