Since Laetitia had so much fun last weekend with the baking and even more joy eating the muffins/cupcakes she made, I decided to do more this weekend. Yesterday we made some chocolate muffins.
Here's the little baker in action. The lovely Ratatouille apron came from a friend of ours who used to work with Etienne in Toronto but is with Pixar now.
Preparing the muffin tray by lining them with the muffin paper cups.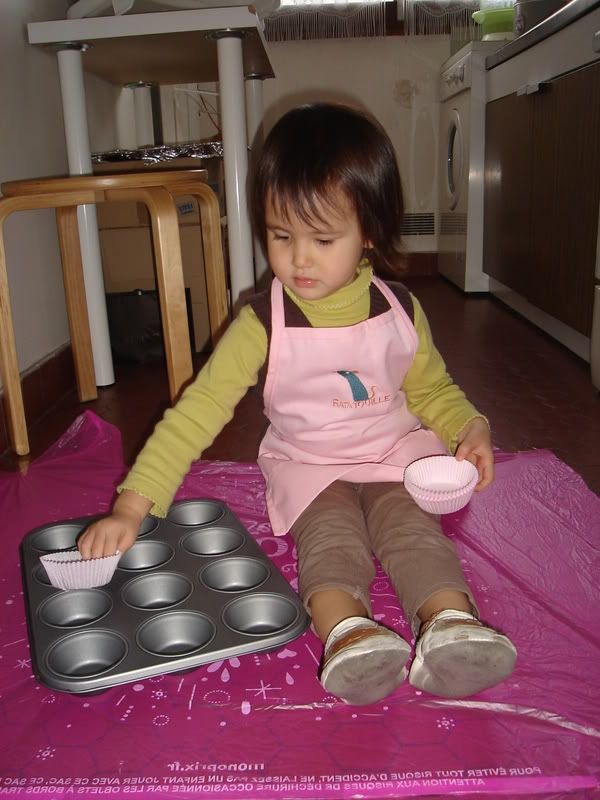 Getting all ready to put the ingredients together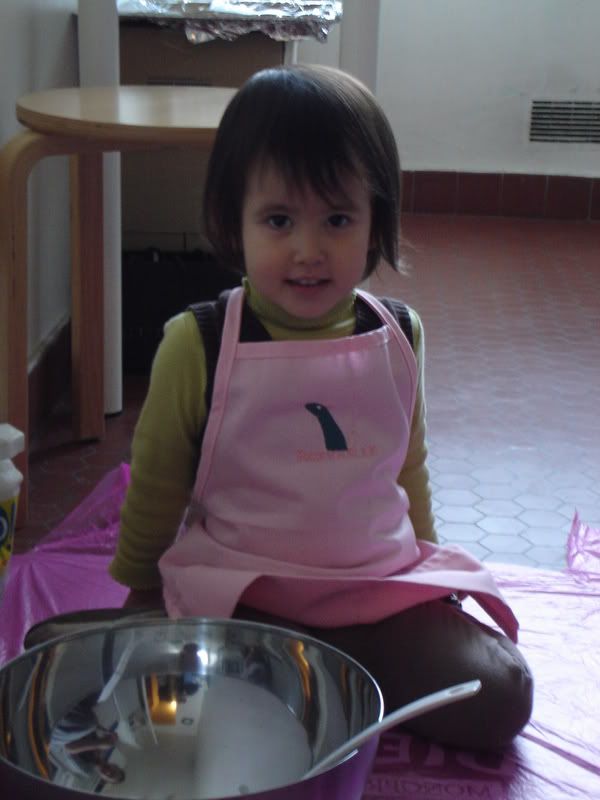 Pouring the yogurt into the mixture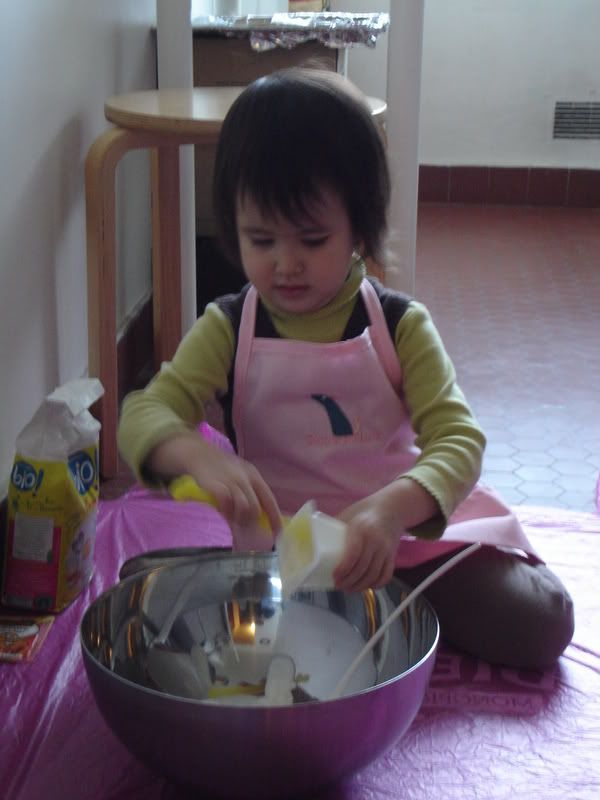 The final product (before being eaten for breakfast).