As usual, we're at my in laws to spend Christmas together as a family. I see this as a tradition we'll like to keep even when we're no longer living in Paris. It's wonderful spending this festive time together. It's Laetitia's third Christmas and she is starting to understand Christmas and what it is about. We're keeping the story of Santa to keep the magic of the presents under the tree together with explaining what Christmas is really about, the birth of Jesus. I am glad to have this blog to take a look at her
first (2006)
and
second (2007)
Christmas.
This year we came slightly earlier on the 20th and will be staying until the 3rd of January. There is a little Christmas corner near the town hall with lots of different activities for children and Laetitia has been going there almost everyday. She enjoys going on the merry go round (unlike last year) and being pushed on a sled by her cousin on a little ice-skating circuit.
Here's some photos taken up to this morning (presents opening time!)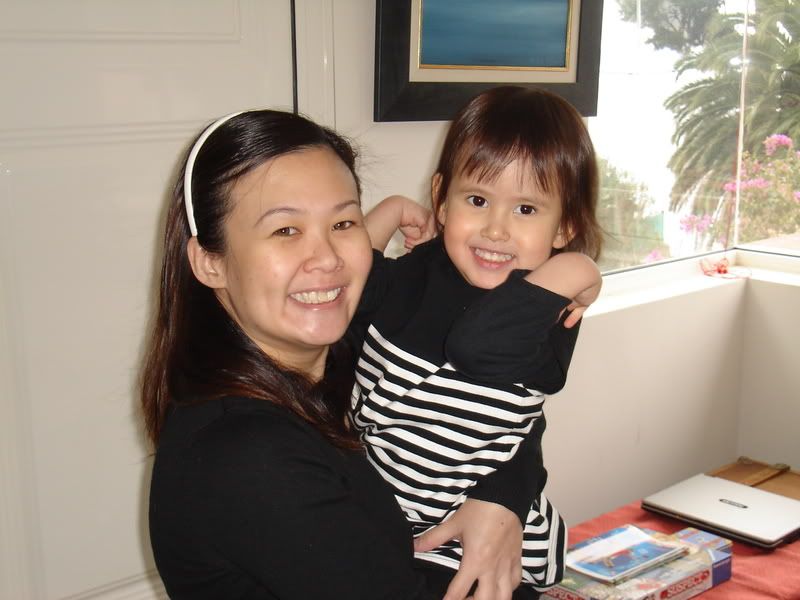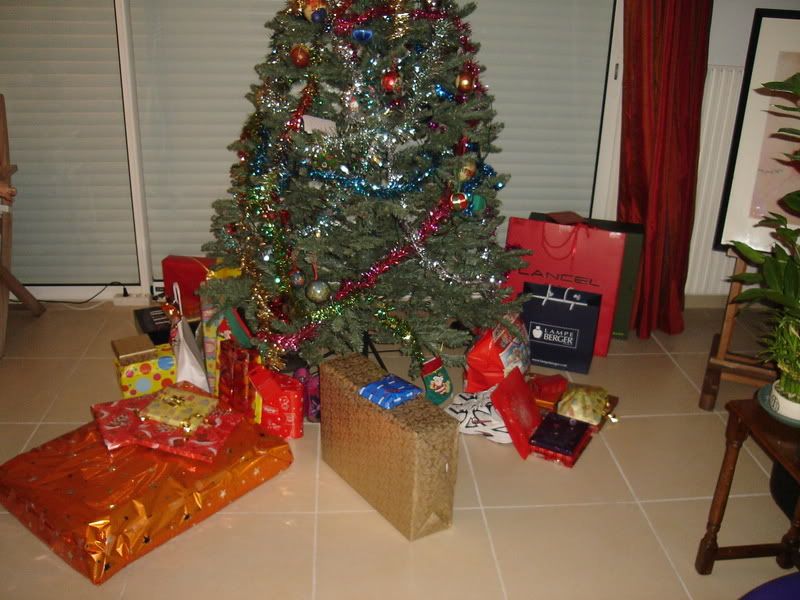 This year Laetitia is showered with presents again. This little one received so many presents! As you can see from this photo, she is totally surrounded with toys. She received lots of books (2 English, 4 French), digital camera, fully furnished doll house and a memory game. There are some other presents waiting for her in Paris (which we simply do not have the luggage space to carry here and back with us).
This is how the doll house looks like when put together. In fact, we will be leaving this doll house here as it is too heavy and big to bring alone with us.