This is Laetitia's first Christmas and we spent it with my parents in law and Etienne's nephew Alex.
Here's Lae and I on Christmas morning waiting to open our presents.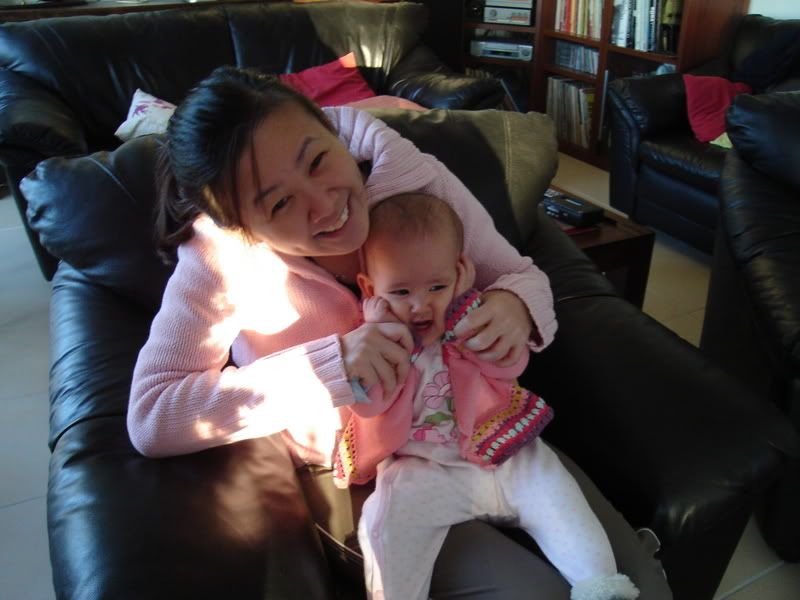 Lae looking very pleased with her presents. (Notice the shoe in the background? In France, the tradition is to leave your pair of shoes under the Christmas tree and Santa will leave the presents for you next to your shoes)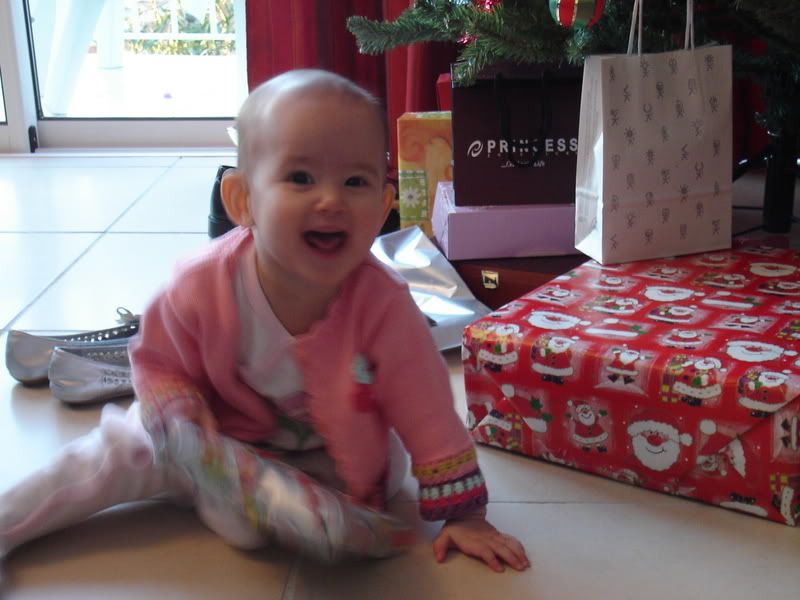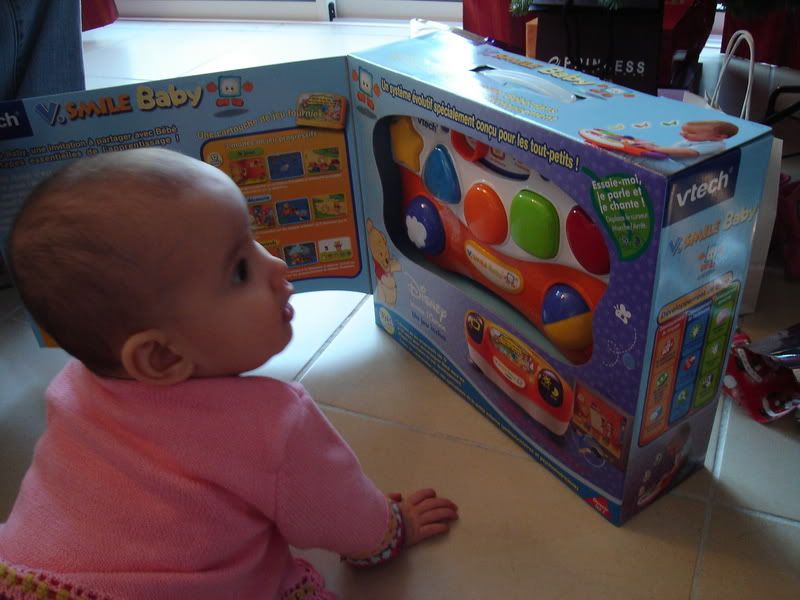 This is the first artwork of Laetitia. Handprintings done in her daycare. It was part of the gift her daycare centre gave to us for Christmas. We thought that it was such a sweet idea.