And I totally forgot about it!!!
She has been sick and yesterday was BAD! She vomitted twice in her bed. My poor darling. It was such a frantic day that it did not even occur to me that my little cutie pie is 8 months old.
She is getting cuter by the day!
Well, no vital stats for this month since I have not taken her to the doctor for a while. She is growing well. She should be slightly more than 8kgs now.
New things she started doing over the course of the last two months:-
1) Self feed biscuits. She loves Baby Bites rusk biscuits which I CANNOT find in Paris. DARN! Anyone wants to send me some from Singapore? (hint hint all the aunties back in sg)
2) Stand when supported
3) Say "papa" "mum mum" "ma"
4) SCREAM when I leave the room
5) get into a sitting position from stomach
6) Understands when she is being scolded (response by first making a little face and then followed by minutes of inconsolable crying).
Here's some photos of my baby.
The crocodile eating monster!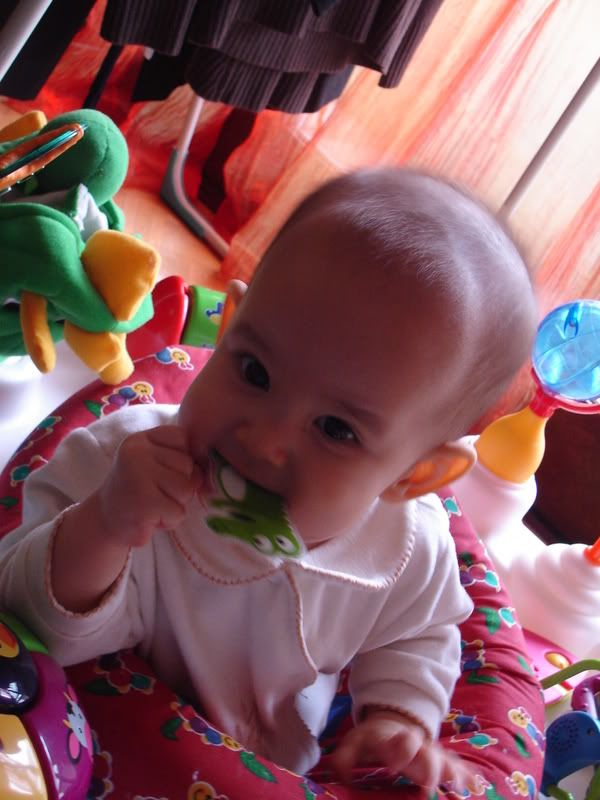 Ducks are delicious too.


Lae enjoying herself in the garderie.