We went to Barcelona from the 2nd to the 5th of Feb for a little long weekend getaway. We had great fun although there was a couple of unfortunate events that happened to me (lost my engagement ring and wallet on different days!)
Here are some photos of our little vacation.
Mummy and Lae Lae in Paris Orly airport waiting to board the plane.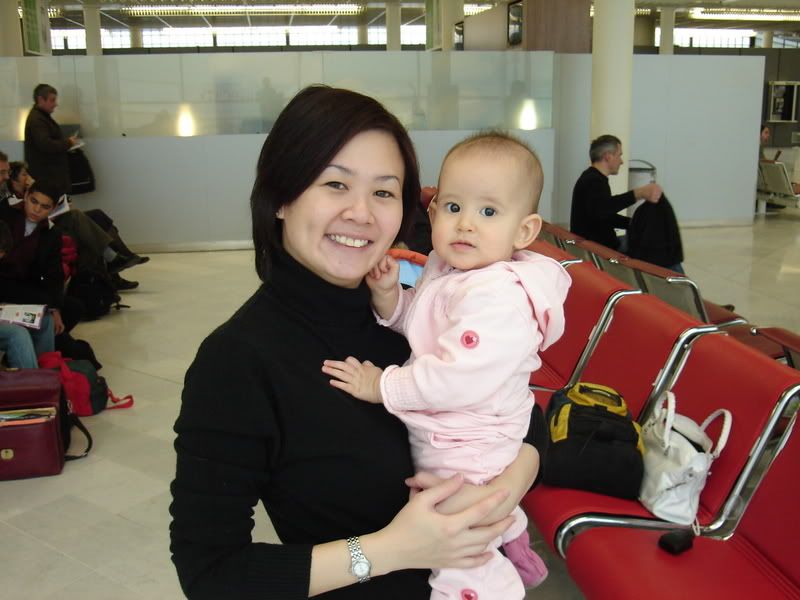 My pretty baby showing off her two front teeth. (She has a total of 4 teeth that are visible now)
Walking along La Rambla.
Daddy having fun piggybacking his precious in the hotel room.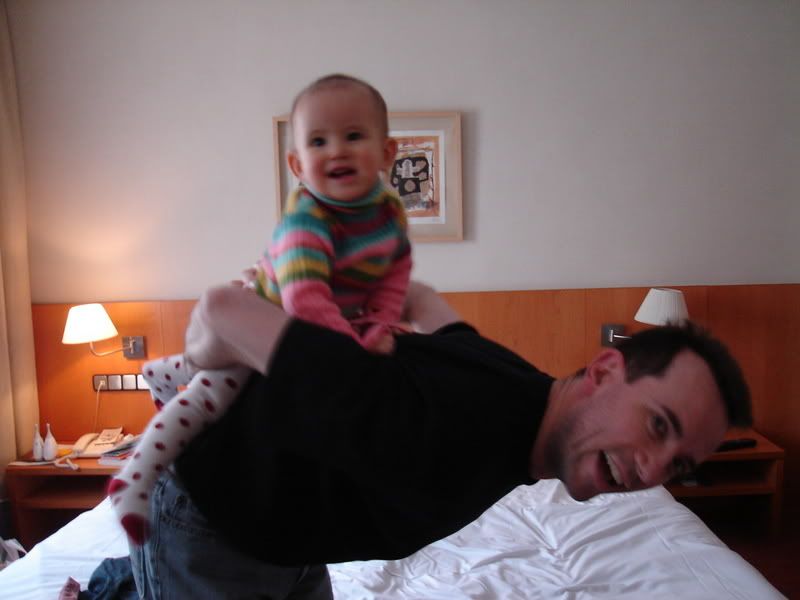 At Sagradra Familia