Ah! A meaningless post.... first insect bite mark on my babe's arm.
Here's the proof.... Just a tiny one.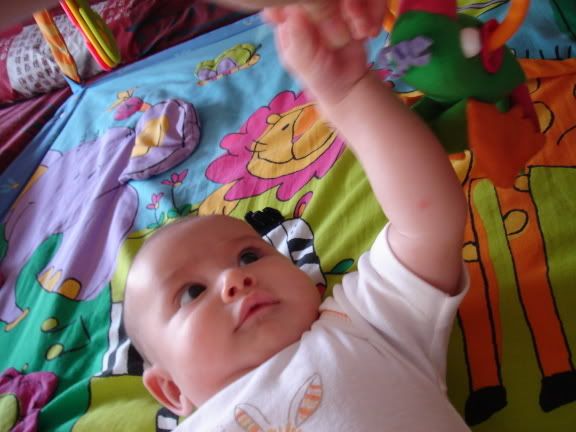 And here is another picture just for the fun of it. By now I guess you know how much I love to post pictures of this pretty little thing. She seems to be saying "Hey, I've got an idea!"