Laetitia is turning ONE this coming Thursday but since by the time her papa comes home from work in the evening, it's time for bed, I decided to have a little celebration at home with papa today. We had a little cake from Picard and sang her "Happy Birthday", let her taste some chocolate mousse and of course take the customary photos.
"HAPPY BIRTHDAY DARLING!"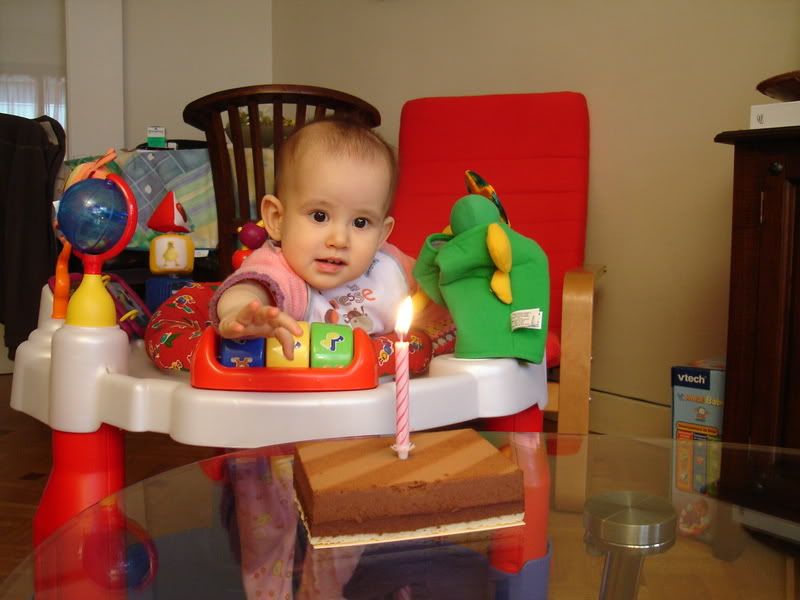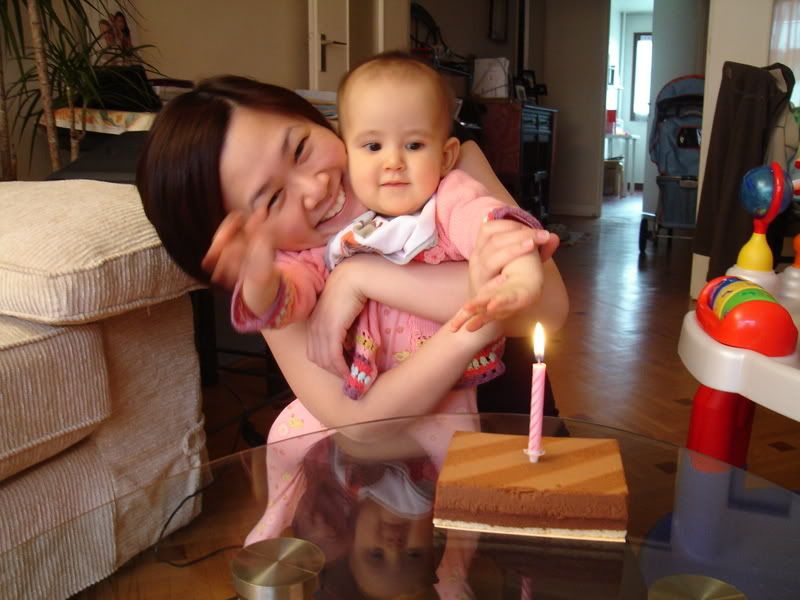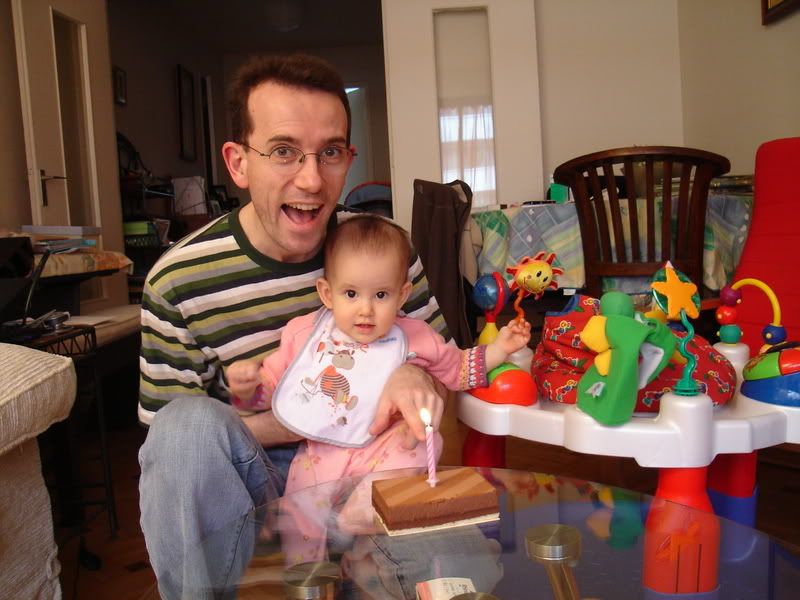 "Hmmm.... what is this strange tasting brown mushy thing?"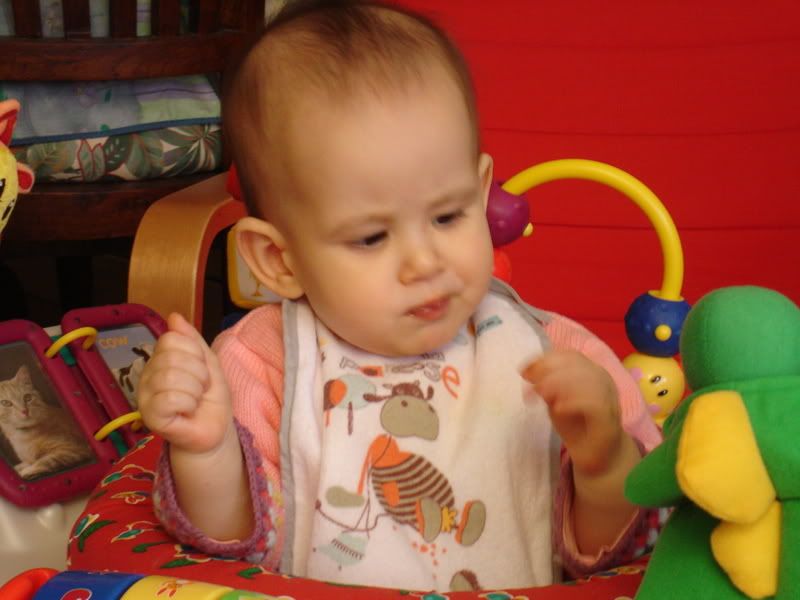 Over the last couple of days, I also allowed her to open up her presents and play with them. She loves the toys. We had such fun playing with them. She particularly enjoys taking the "little people" out of the bus and throwing them. If she is playing with it in her cot, she would take the "little people" out one by one and throw them overboard (out of the cot). I think she has a little mean streak to her character! :p
"Heehee.... let me take these people out of the bus."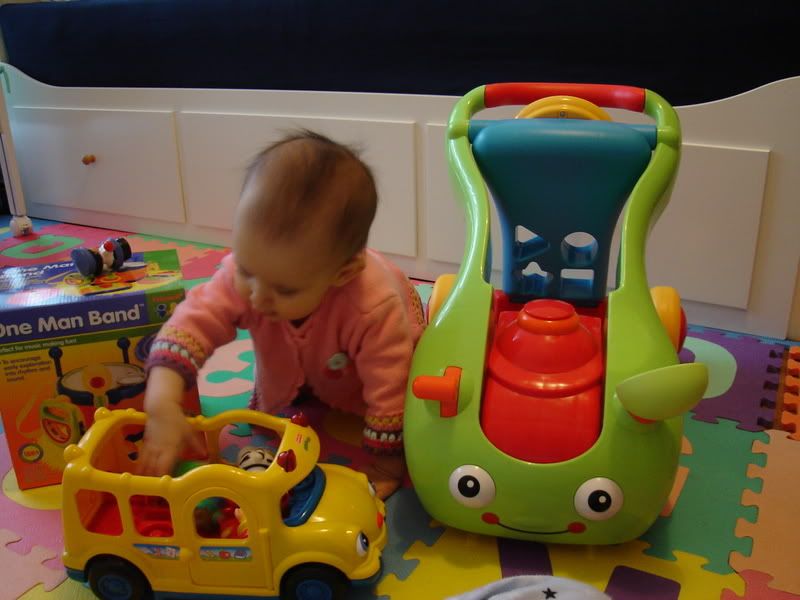 "Oh, a musical set! The noise I am going to make!"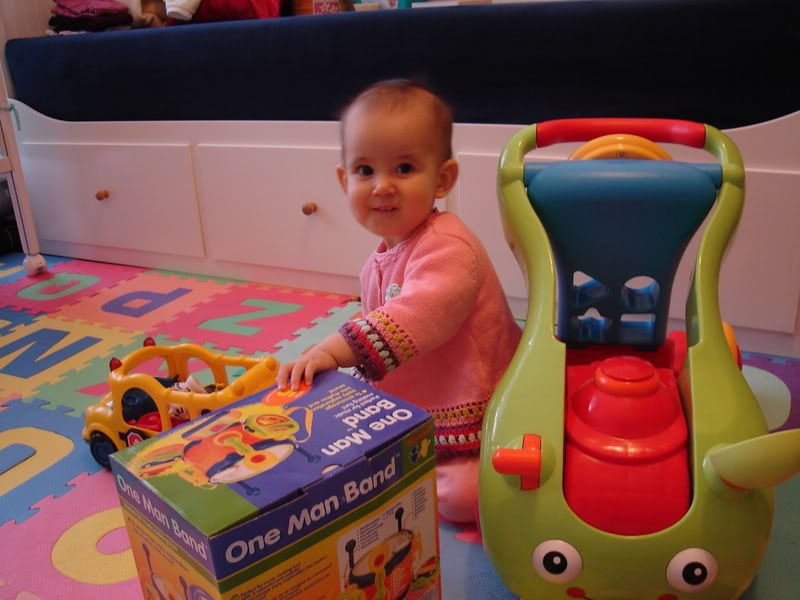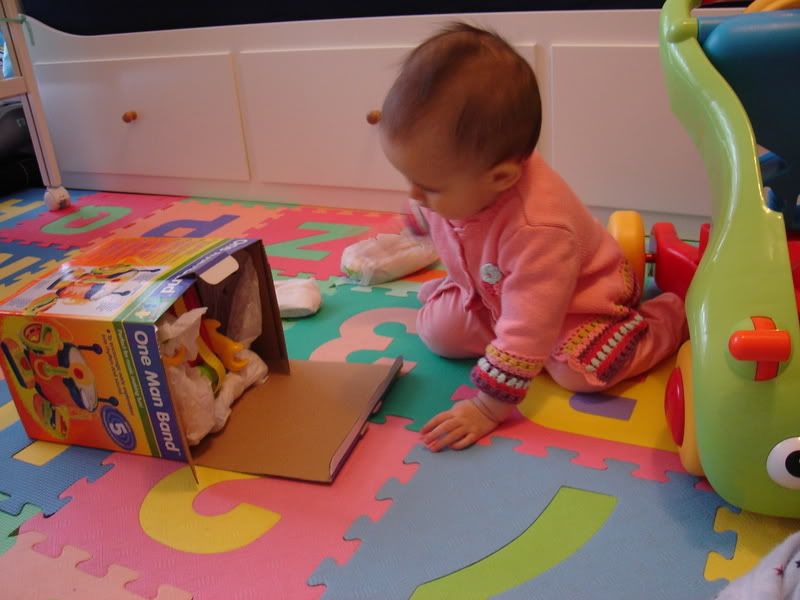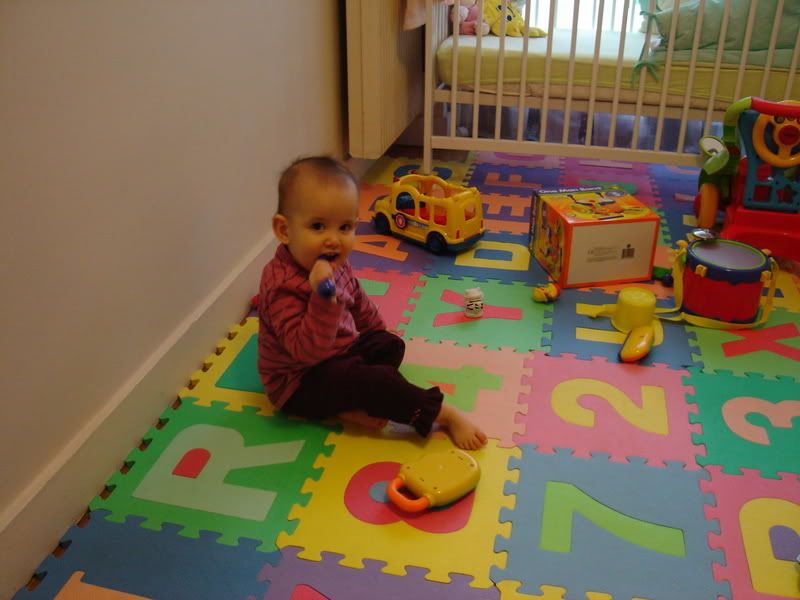 And here's some cute pics of my little meanie with her oh so cool sunglasses on top of her head (a la mummy).

"Yo! Whatcha looking at?"