Today is the French Mother's day and boy am I spoiled.
My little baby "bought" some delicious seafood for me so that I do not have to cook dinner. Although the oyster season is over, she managed to find some and bought them knowing how much I LOVE oysters. She got some prawns and crab pincers at the same time. Check out the delicious spread. I happened to make a scallop cake that afternoon too.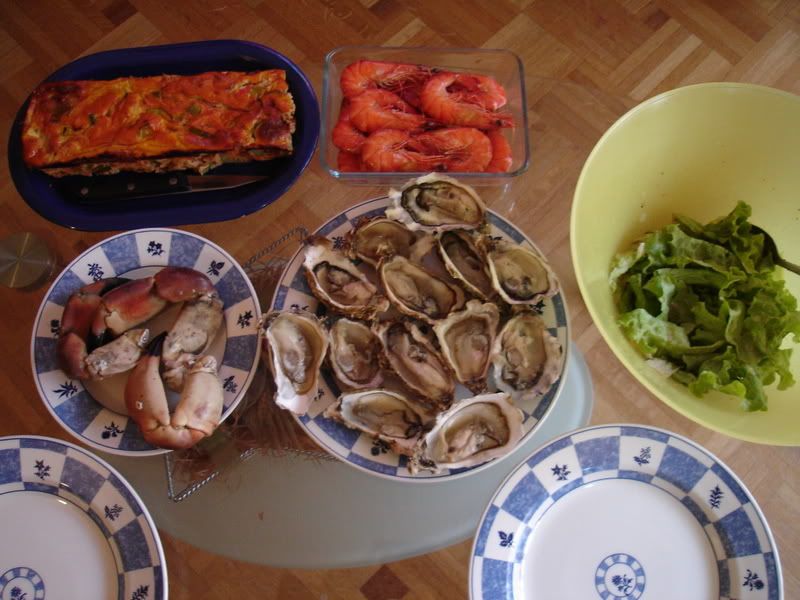 And here are the wonderful presents she got me. Tickets to take the three of us to the top of
Eiffel tower
and the wax museum (
Musée Grévin
) plus some vouchers for Galeries Lafayette. She knows mummy loves shopping. Nice. More importantly, she gave mummy a little masterpiece. That reminds me, I have to go buy some non toxic
washable
paint for finger painting and some non toxic
washable
markers for fun scribbling.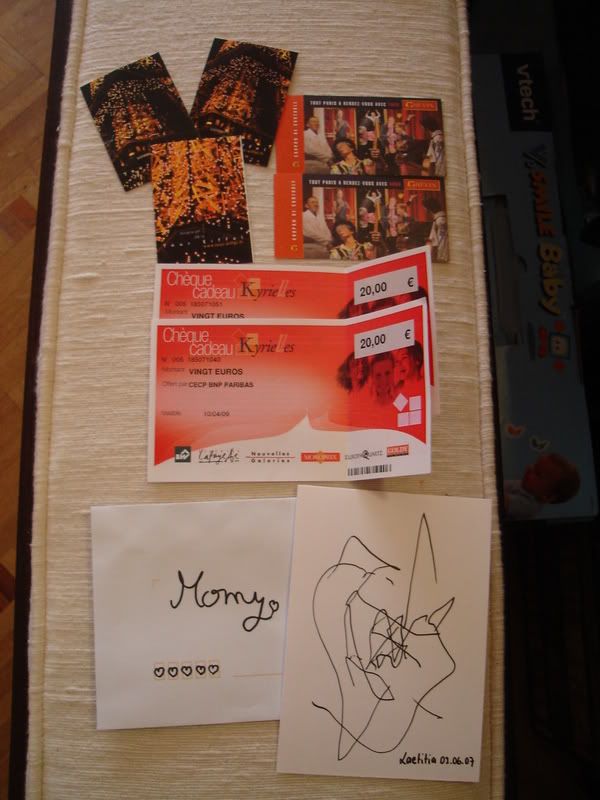 And finally my baby decided that she had enough for the day and she would like to leave the house to take a little hike. :p
All ready! Let me out Mummy!