The last week has been a relatively busy week. We came back to Paris around the same time on Sunday night from our respectively vacation spots. Monday was my birthday and on Wednesday, our friends from Toronto, Carolina and Luke, came to Paris. We are hosting them and they leave tomorrow morning.
Today they took us out to lunch (we wanted to go to this pretty little place at Passage des Panorama but it was closed so we went to Hippopotamus instead) and after that Laetitia went to Kylian's first birthday party. It was definitely a fun filled week. And of course tomorrow is Father's Day. Laetitia had to get to work with wraping the present and making her papa a card!
Here are a few pictures taken during the week.
In the halte garderie playing on the rocking horse.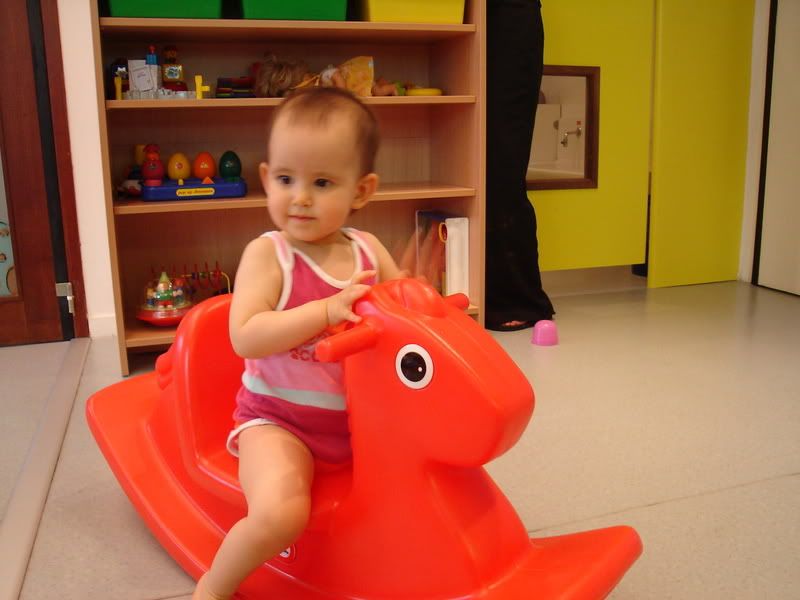 Sitting on the little table/chair set while sipping her water in the Mason de Parents play area.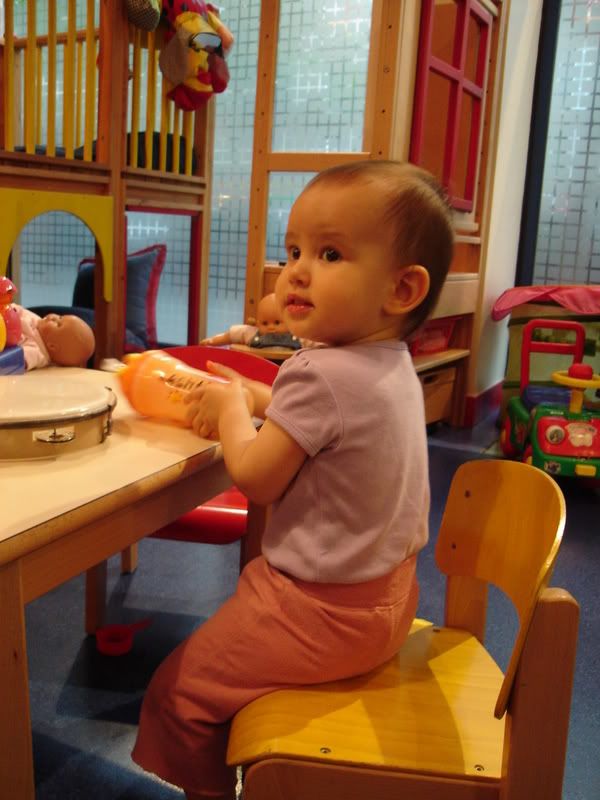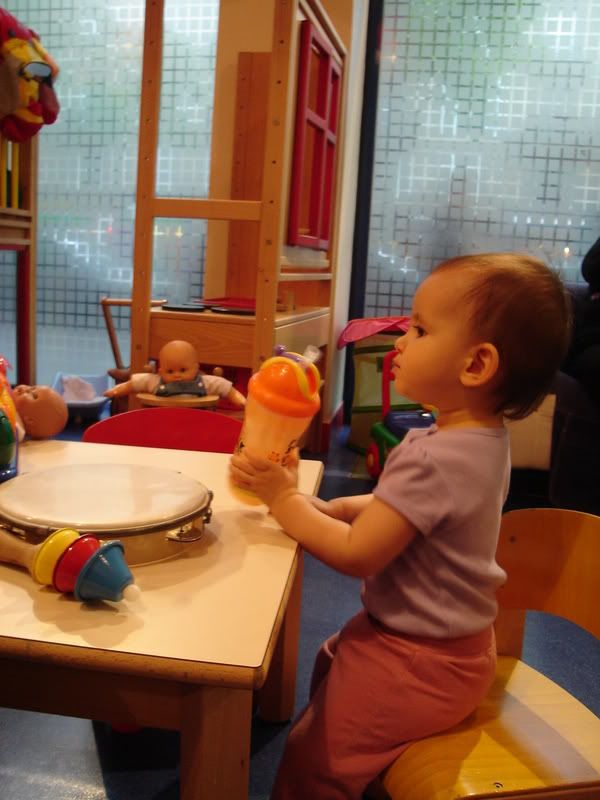 Playing in the playground near our apartment.