Just a little update to show that my little pie is doing well. She is fully back to her cheeky self and has been eagerly telling everyone that she is going to be a jie jie (big sister). I had been quite sick with a flu so had not been dutifully updating the blog nor taking photos of my darling.
Here's just a recap of the last weeks.
Absolutely delighted to be sleeping in my bed!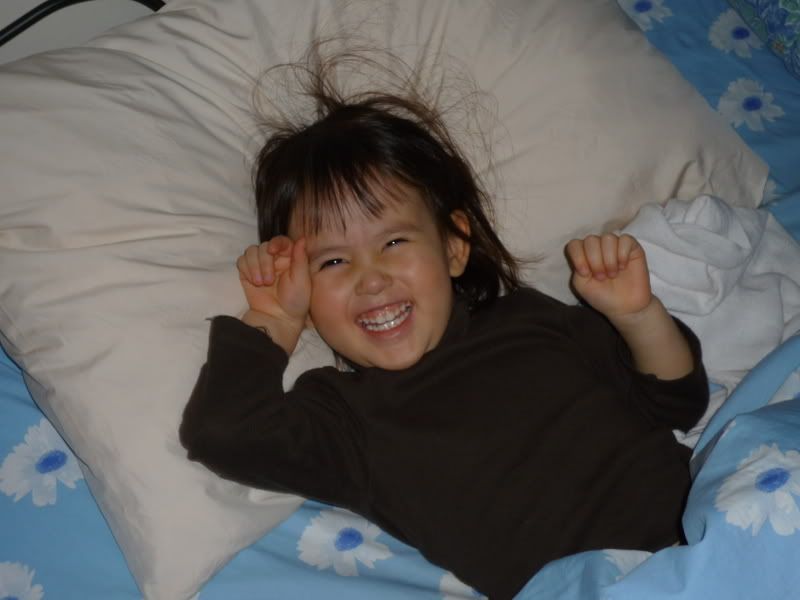 Busy with her colouring.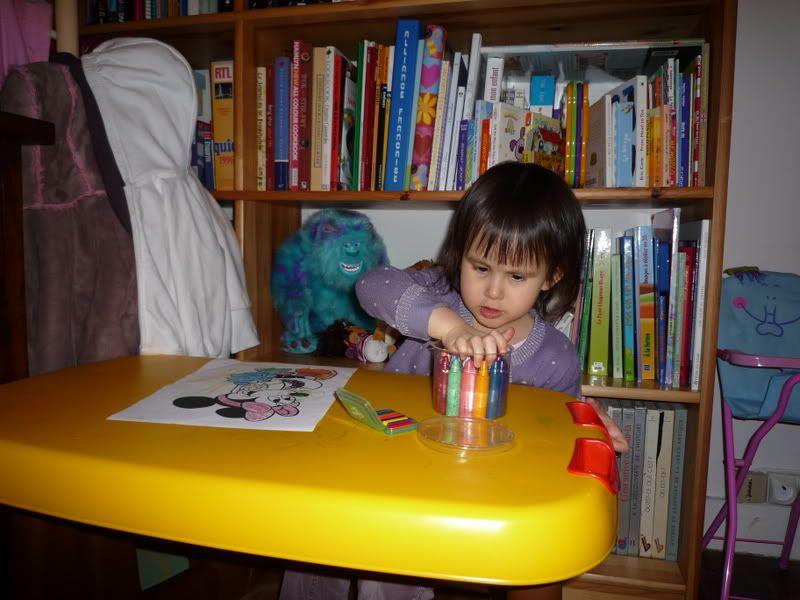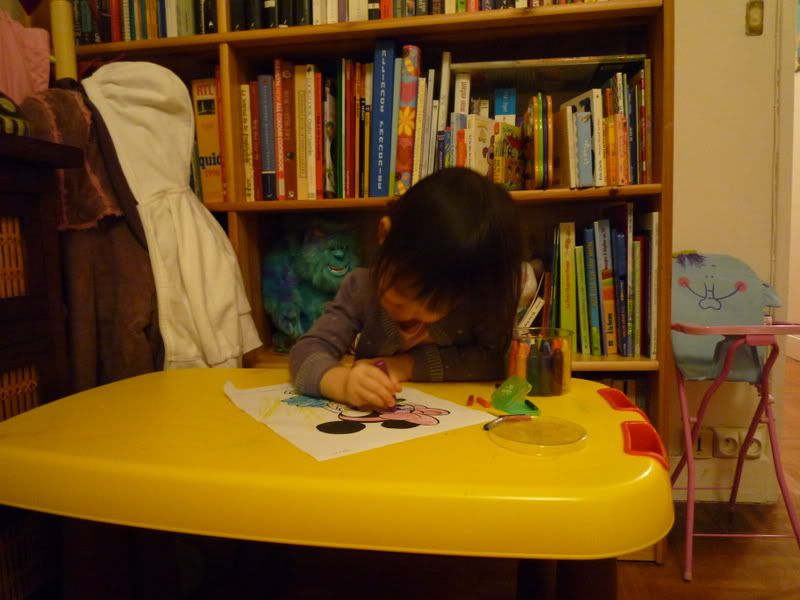 Doing a little dance to one of her favourite songs.