Pour la premiere fois, j'essaye d'écrire en français. *for the first time, I will attempt to write in french.*
Cette semaine nous sommes à Carqueiranne, chez mes beaux parents. Laetitia passe de bons moments avec ses grand parents. Ils donnent à ma petite chouchou beaucoup de câlins et d'amour. Il y a beaucoup de choses qu'elle peut faire ici.
D'abord, elle a essayé une moto de police! Elle conduit comme une grande fille. Je pense qu'elle aime ça. Regardez les photos.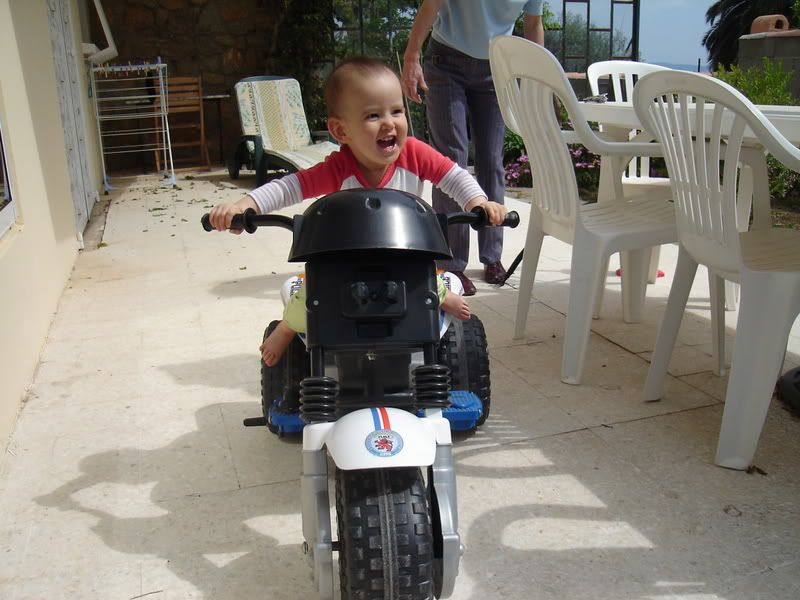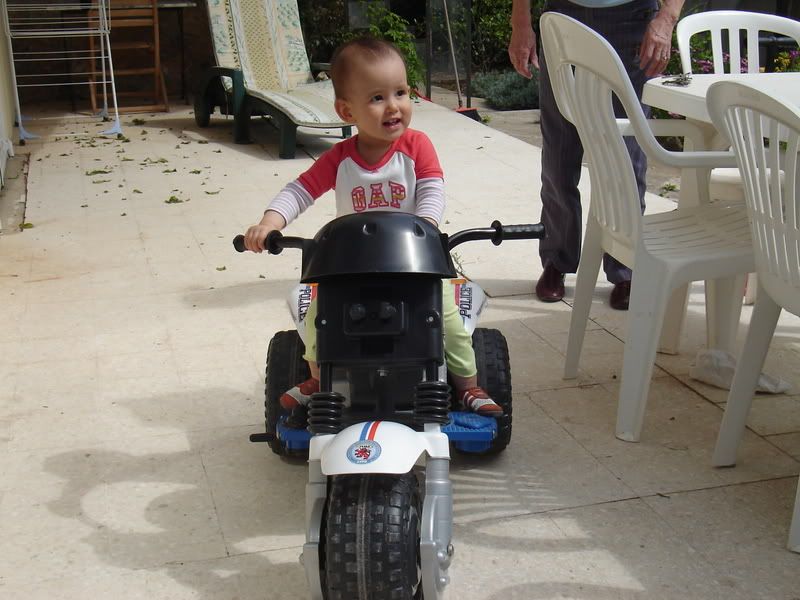 Quand elle a fait de la moto, son papa a preparé la petite piscine pour sa princesse. Le température est un petit peu froide et pour améliorer la température de l'eau dans la piscine, Etienne est monté beaucoup de fois pour prendre de l'eau chaude. Ah enfin, la piscine est prête pour la princesse. Regardez! Nous pensons qu'elle joue bien et qu'elle passe du bon temps dans la piscine.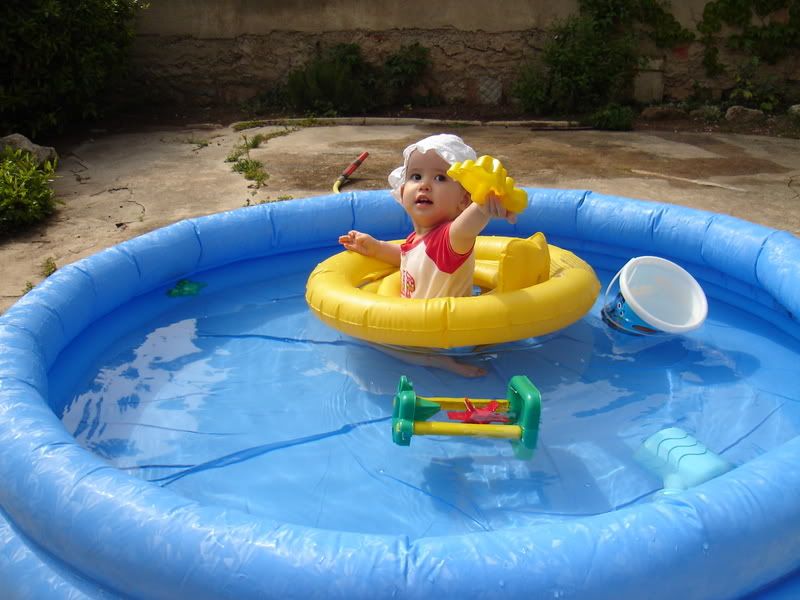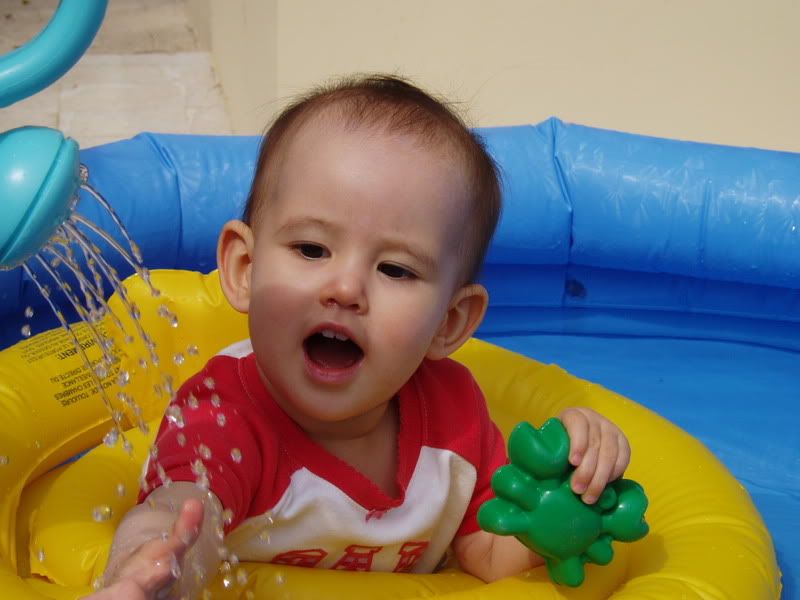 Je pense que je vais écrire les choses qu'elle fait cette semaine en anglais. Cest fatigant pour moi d'écrire en français.