My baby is 13 months old today. Sometimes I seem to think that she should be older than that. She is growing to be such a little princess. After finding out last Friday that she is not a play on the grass baby, we found out today that she seems to have equal distaste for sand! What a prim and proper girl.
We are off in the south of France visiting my in laws. Here's my baby in the TGV from Paris to Toulon. There's a video of her tapping on the table together with her mummy. :)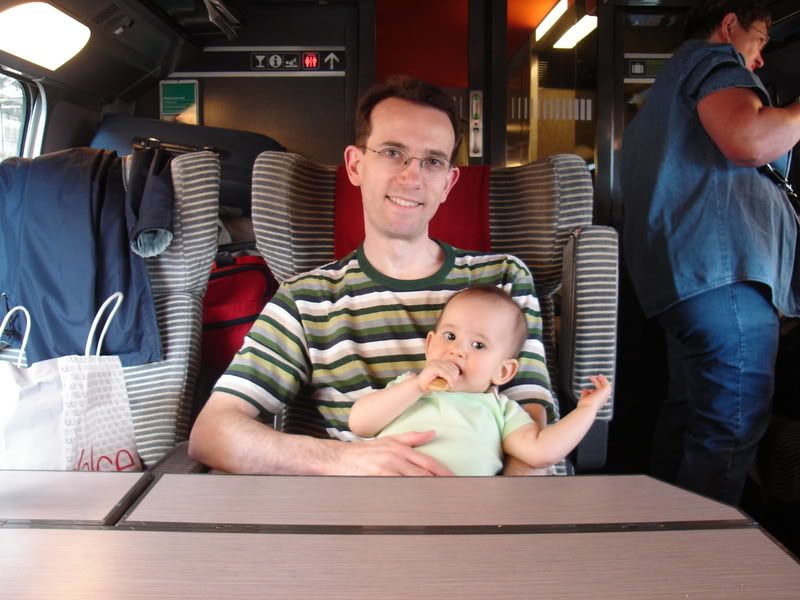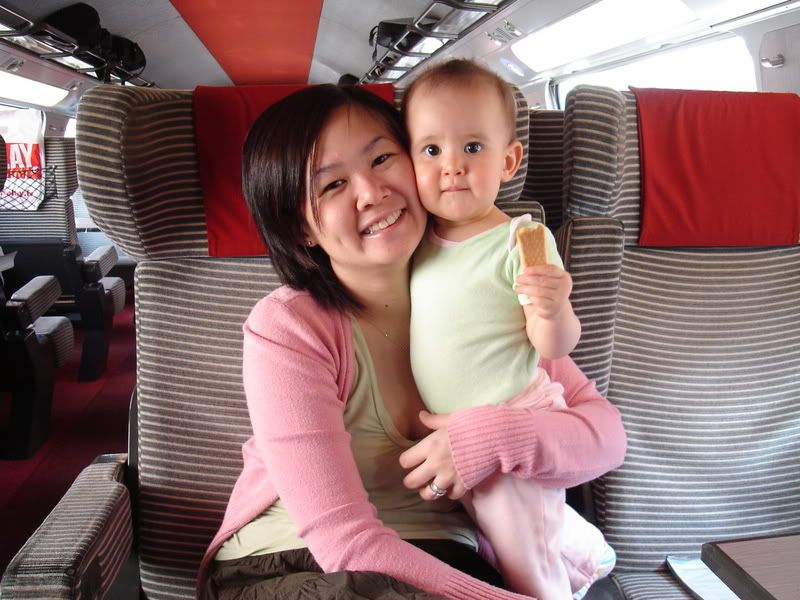 Here's my little pie doing what she loves in her grandparents, terrorising the family cat, Câline.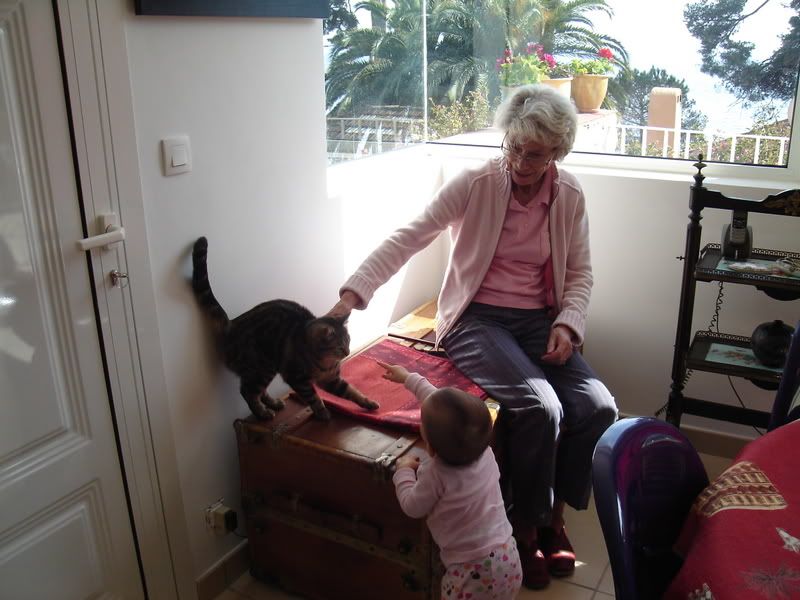 A little on her growth. She is finally gaining more weight. She is 8.9kgs and measures 77cm. A very lean and tall baby.