Yesterday I took Laetitia with me to Cafe Marly (a tres chic joint in the Louvre museum). We met up with Ivana and Baby Bel (Isabelle). It was lovely seeing them and it was the first time Laetitia met Baby Bel. Here's my little one trying to get acquainted with Baby Bel.

"Oh my gosh Mummy. It's a little baby!"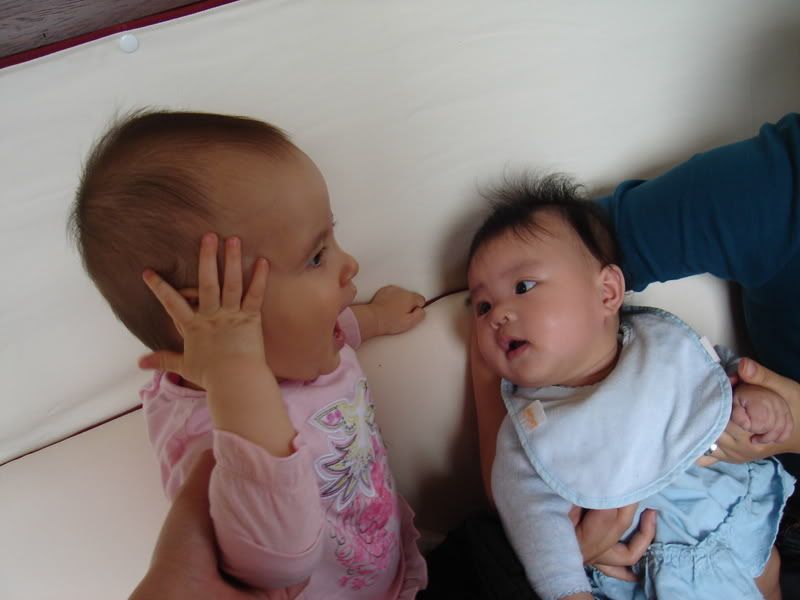 And here is the pretty mummy Ivana with her precious darling.