Laetitia met one of my good friends Faith last month when she came over from Sydney for a visit. She stayed with us for slightly more than a week over Feb 11 to 24 and Laetitia got to know her a little better. She gave Laetitia a little Koala and a Winnie the pooh storytime projector (which I am trying to find new story cartridges for) which Laetitia loves. Now whenever Laetitia plays with either of the toys, I would ask her where did they come from and she would answer "Australia". Right now, the few cities/countries she knows are Paris (when I ask her where she lives), Carquerianne (where her grandparents live), Singapore (where most of my family live) and Australia (where koala and Auntie Faith come from). She is slowly getting Canada because that is where Mossie (her stuff canadian moose is from).
Anyways, so here are some photos taken of my little darling by Faith when she was here.
She recently has this silly habit of giving a HUGE GRIN such as this particular one whenever the camera appears. It's her "smile" look. I am not sure how I feel about it. It's a toss between shaking my head in disbelieve or bursting out with laughter.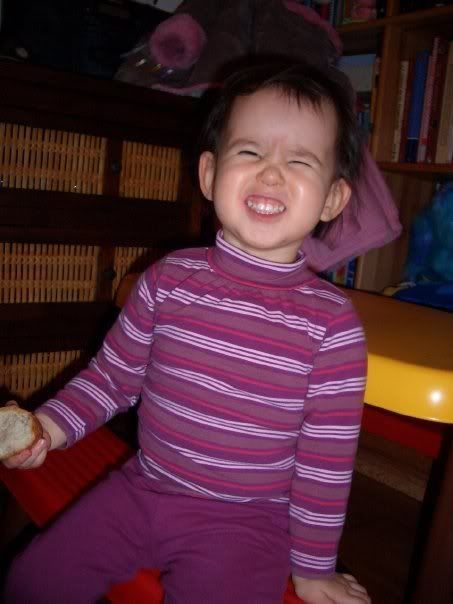 This is one of the few photos of her and Faith but her expression just about kills me. So comic.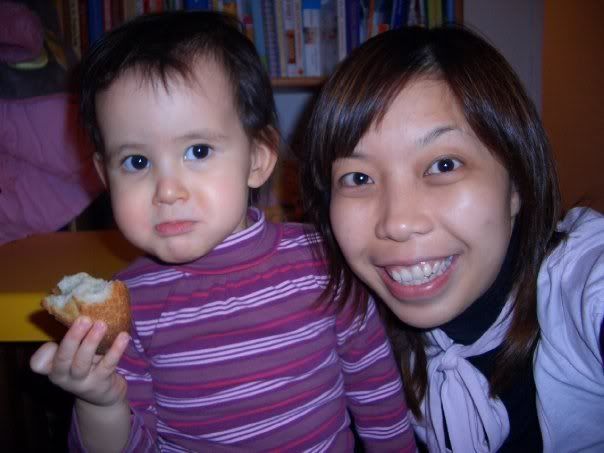 I love this photo. It is so sweet.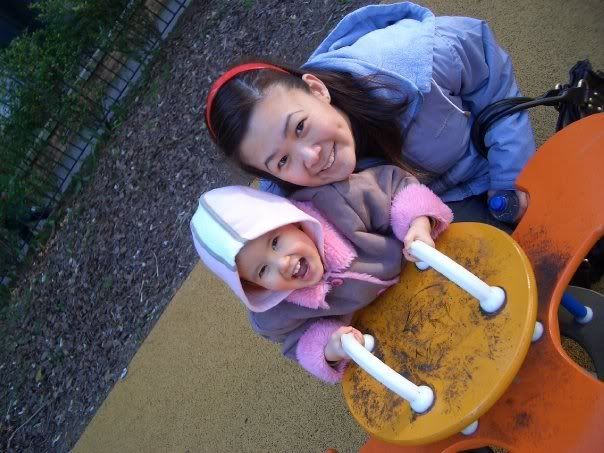 This is kind of fun too.