About 3 weeks ago (from May 31 - June 7), my good friend Jaimie came over to Paris for a visit. This is the first time she is seeing Laetitia and it's been more than 2 years since I last saw here when I went back to Singapore for a long holiday. It was wonderful having her here and we managed to spend some good times together. It was great for me because I had the opportunity to get out of the house more and do things. For the first time in a while (the last couple of months since having my little girl), I felt like I was having more of a life myself aside from being a mum. I suppose it is healther for Laetitia too to not have a mummy who feels caged up.

We (Laetitia, Jaimie and I) spent many of our afternoons out in the streets of Paris. Here are some pictures taken while we were walking towards the Seine with Eiffel Tower in the background.

Here's one of Laetitia and Auntie Jaimie. My little one has promptly fallen asleep.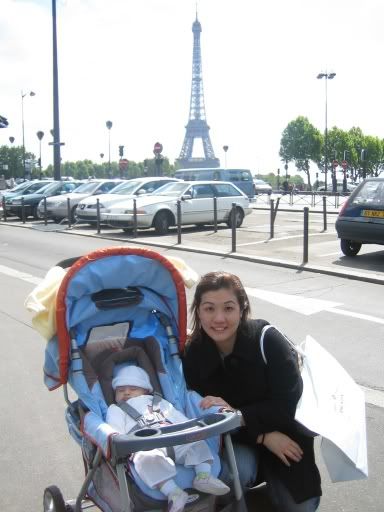 And here is the Mummy and her princess.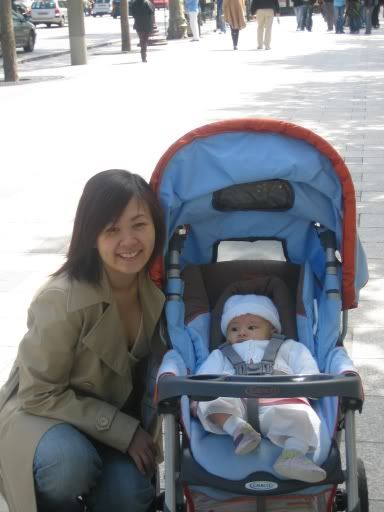 Here's another pic just because I think I look good. :p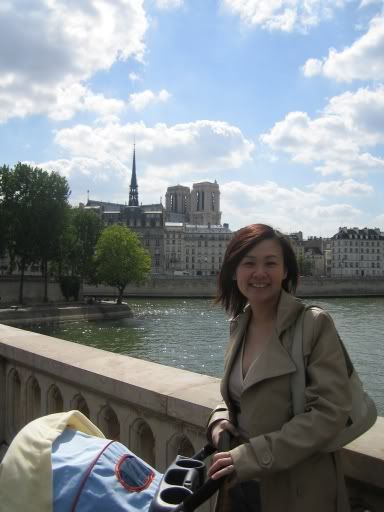 I took a few pictures of Jaimie and Laetitia at home....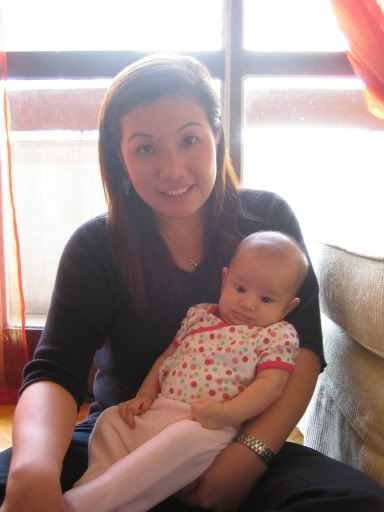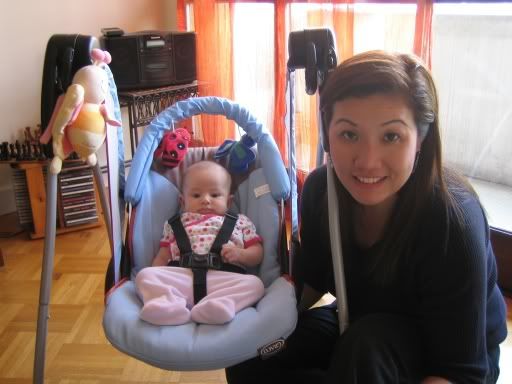 I hope my little girl will soon get to meet all the other aunties (mummy's friends) in Singapore. Keeping my fingers crossed that we will be able to take a trip back around October.