Laetitia has been spending more and more time on her
Tiny Love gymini
and she is seriously enjoying it now. Of course it could be that this mummy loves to put her on it so that I can some time on the computer!
The next "educational developmental" toy on the list for her will be an exersaucer. I personally like either the
Evenflo Mega Circus
or the
Baby Einstein Caterpillar Discover & Play Activity Center
. I think it will be a great toy to keep her entertained. They are supposed to be used from the 4th month onwards so I do have some time to check out which would be best for her.
Here's some shots captured when she's playing on the gymini.
"Oh Mummy, you caught me by surprise!"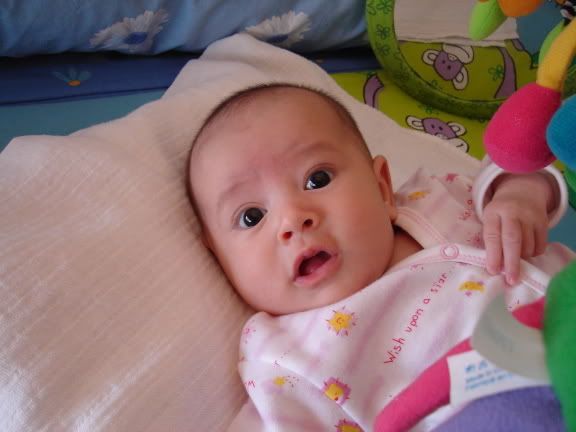 "Let me give you one of my charming smiles. Quick! Take the photo."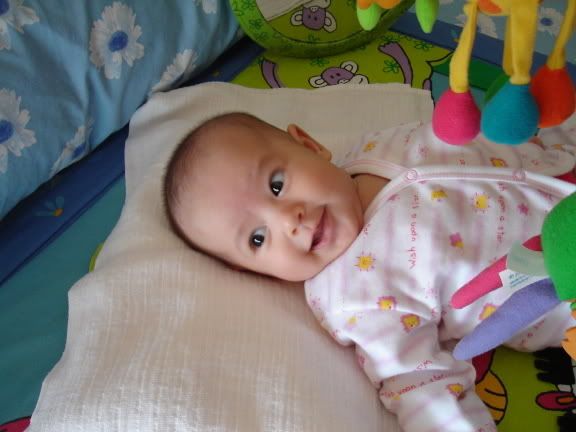 "A bigger smile? Of course, anything for you Mummy."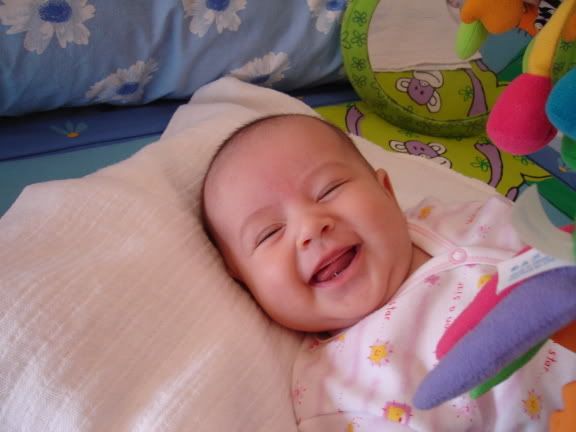 "Okay Mummy, I really need to get back to playing with Mr. Giraffe. I'll play with you later."