Since we came back from the hospital, I've been wanting to put Laetitia on the Graco swing (a present from Eileen) to see if it would have the same calming effect as when we swing her gently in our arms. However, I had forgotten to get the right batteries beforehand. Duh mummy!Finally my mum bought the batteries for the swing 2 days ago and I decided to put the swing to the test. And it passed!
Laetitia does enjoy being in the swing. Yippeee! Now our hands can relax.
Check out how much she enjoyed being in the swing. Here she seems to be waving and saying, "Auntie Eileen, Thanks for the swing! I love it!".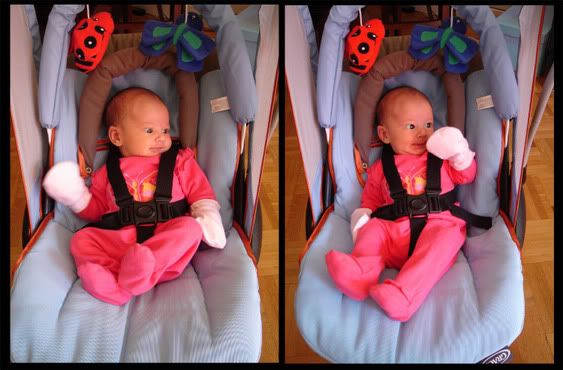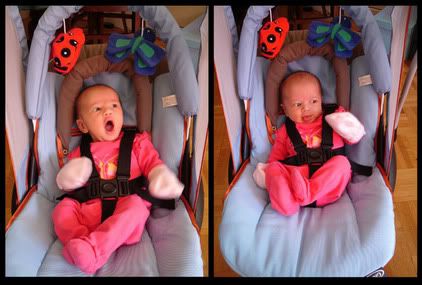 Here, she has one of her "Oh, don't I just look like I am contented and happy here?" face.