Doesn't she looks adorable in this hooded towel. Uncle Chester bought it for her, together with a couple more towels/blankets and some mittens/booties sets.
"Thank you Uncle Chester."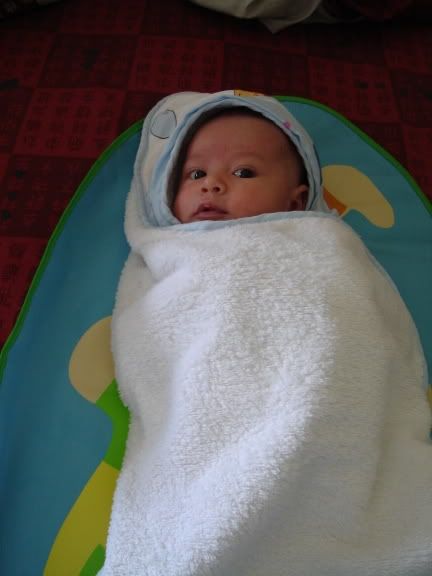 She LOVES to take baths. I think it might be one of her favourite moment of the day. The top favourite HAS to be time spent with her mummy. *mummy grinning away* Whenever she is taking her bath, she will be happily smiling away. I think she is going to enjoy time spent in the pool. I will definitely take her "swimming" when we are back in Singapore and possibly here in summer.