I realised that there are not many pictures of Etienne, Laetitia and I together. In fact, there was not many pictures of me and my darling baby or Etienne and Laetitia. It was always photos after photos of my baby girl all by herself. Well, today we managed to take a few pictures of the three of us. I also took some photos of Etienne and his precious little girl.
Since these photos are so precious and limited, I have to share them! In the family picture, my little angel looks like she is ready to punch someone! Hahaha! Both the parents look so happy. The fact is, we are VERY happy. *grin*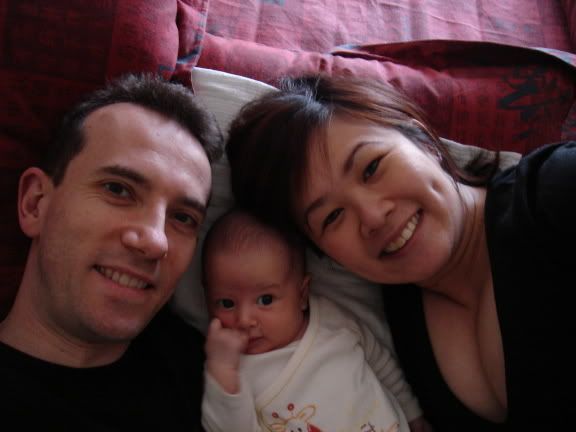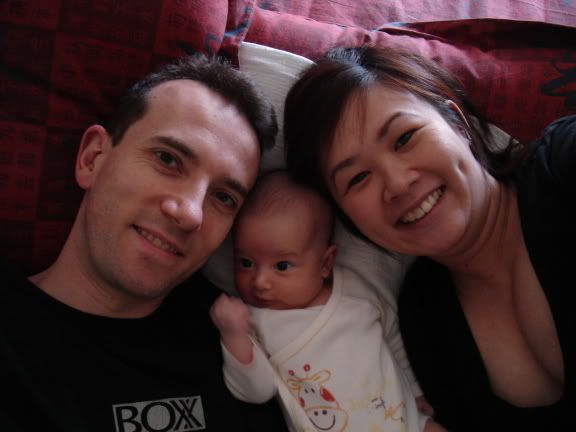 And here are the very valuable moments captured of Etienne and his princess. This long weekend (Monday is a bank holiday in France), Etienne managed to spend some quality time alone with his daughter as I took advantage of him being home to catch up on some sleep. He took care of Laetitia for the couple of hours that I was resting and as far as I understand, he totally enjoyed those moments. He's a fabulous daddy.